Wayne Williams
Member

| | |
| --- | --- |
| Joined: | Mon Oct 15th, 2007 |
| Location: | Hudson, Florida USA |
| Posts: | 2627 |
| Status: | Offline |
My photos:
view photos in Gallery
view photos as slides
I guess the scratchbuilding bug has bitten me again (Thanks Perry)! I need something to do between soldering wires!


This is going on the Proctor Farm, in the back corner to the right of the clock, on my layout, if anyone can remember it. The Silo, Barn, Outhouse, Milk House, and Wood Shed have already been built, so I guess it's time to start the house. I waited to do this one because of it's complexity. Hopefully I have learned enough on this forum to manage it. Time will tell!

This farm house was originally built back in the late 1800's and has undergone many alterations. Yours truly (me) helped to completely update the house back in the mid ninety's. The entire interior and exterior was re-done.

Here is the prototype, I have included four pictures, one from each side.
East View


South View


North View


West View


And the beginning of the model


The upside down view!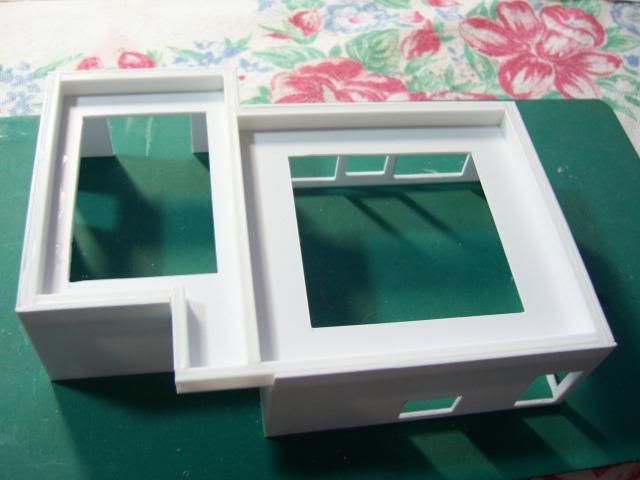 Now with the top floor setting in place.


A view from the North



All of my other models were built from the outside in, this one will be done from the inside out. I had a good reason for doing it that way, but I just can't remember it.


The window and door openings are cut a bit too large so that they will not interfere with the actual window/door, once they are installed in the exterior siding.

Well, there you have it! Here we go again, I'm hoping the ride isn't too bumpy!


Wayne

____________________
My Layout "The South Shore Line":
http://yourmodelrailway.net/view_topic.php?id=509&forum_id=21