gtmspyder
Full Member

My photos:
view photos in Gallery
view photos as slides
Here we go with today's partial rebuild of the baseboard extension, this has turned out to be more difficult than I imagined. (Nowt new theer then)
I quickly realised that because the original baseboard was so strong, I had got used to being able to get hold of it anywhere to twist it or upend it whatever. The 12" (300mm) extension, had when it is finished, to be able to be handled in the same way, which requires considerably more structural stiffening, ie weight. So that has had to be taken into consideration.
As you can see below, 12" has been added to the length, this has been done by gluing and screwing a piece of 3mm MDF to the Station side, it has only been profiled to where the hill and tunnel starts to rise , where the land profile has to rise to to form the tunnel, this piece is still flapping about above the old base board side.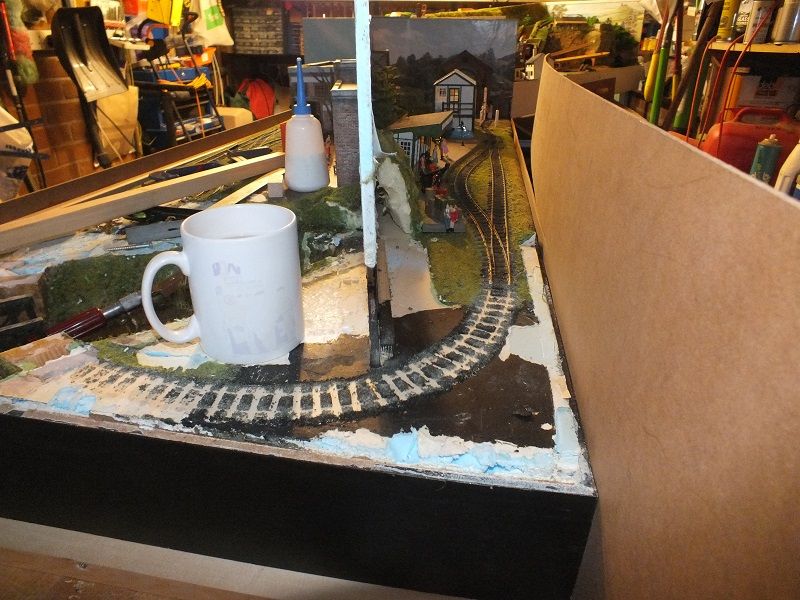 The new extension which will be a tunnel and river as the original, has been made wider by an additional 4" (100mm). This side then tapers off to nothing, past the front of the factory to the plate-layers bothy, and here lies the problem, had I kept the base board the same size as the original, the new MDF would have been glued and screwed to the original side, but now it is to be spaced increasingly away as it heads towards the not yet constructed river, and it is here that a lifting hand will almost certainly be placed to lift the layout at this end for transport.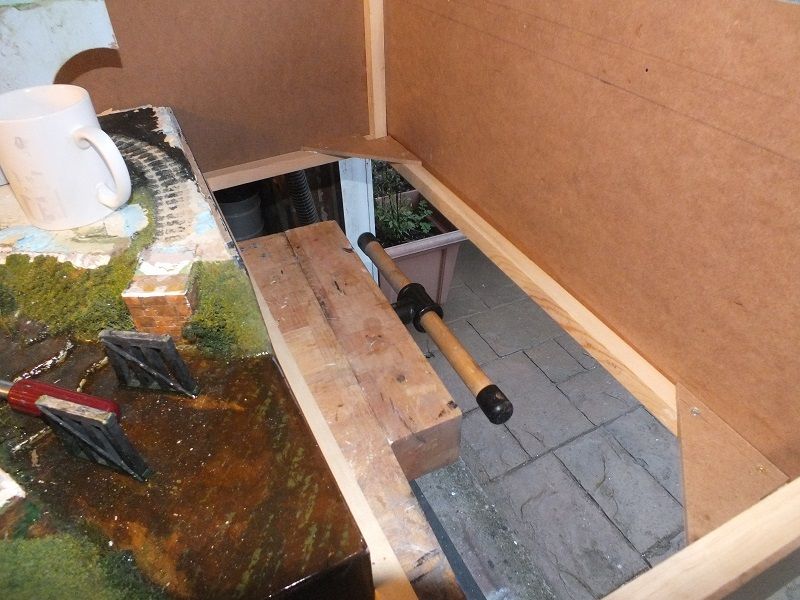 Here you can see the side tapering away to the opposite end. The sides have two pieces of 21mm pine to strengthen them. Where the tapered end meets the original base board, the joint has been liberally covered in "No Nails" a builders grade mastic glue, and reinforced until the mastic sets with screws.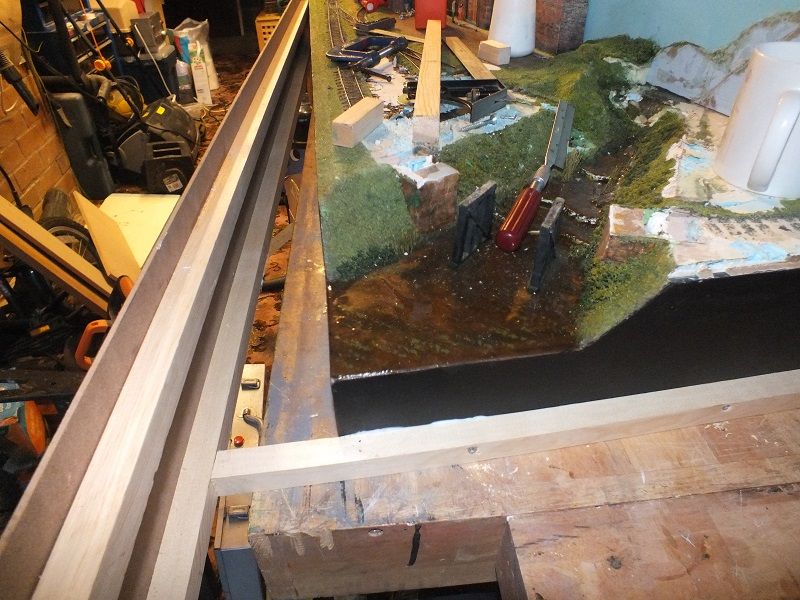 The new baseboard end has a high profile board ready for the squirt of builders foam that will form the new tunnel and hillside, and will be cut down to a suitable profile later, when I've built and placed the new tunnel entrances at either side. The gap that you see at the moment, has to have a piece of 6mm MDF to fill it, with a slab of 50mm foam insulation from which the river will be carved. You will have noted the corner gussets which will be fitted at all the 21mm timber joints to try and add the required stiffness.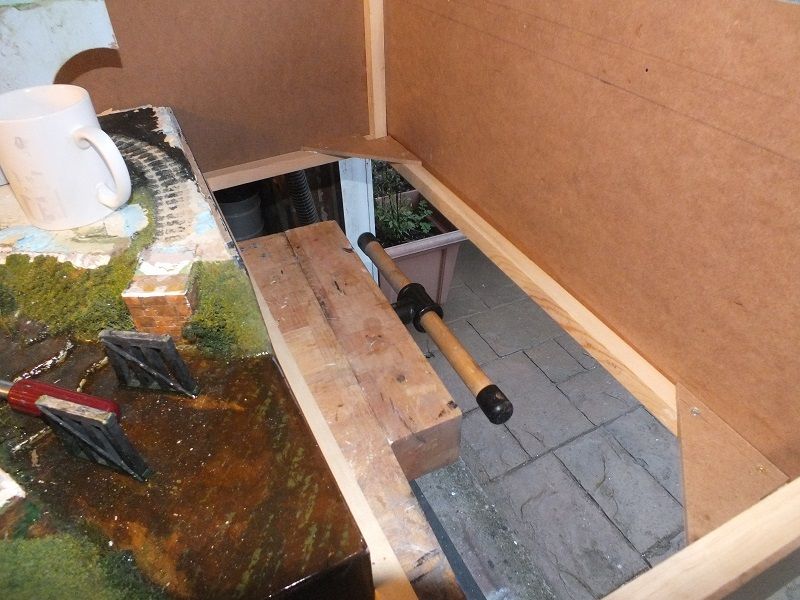 And that folks completes tonight's episode of the alterations.
Regards,
BrianT.