rhiwderin_ray
Full Member

My photos:
view photos in Gallery
view photos as slides
When I received the Ash Plant kit it was obvious that there was room for improvement. The Bucket detail was very basic and the sheeting looked pretty poor, so I decided to try to improve things.

The first step was to cover all the non-brickwork sheeting with Scalescenes Rusty Corrugated sheeting cut to fit. The "concrete" beams were covered with coloured cardboard strips.




If I were to do it again, I would remove all this cladding as I don't think it is prototypical, then re-build the back end in brick. But I didn't !

Next was the bucket mechanism. I made up some card templates to suit the general scale.



When correct, I made them up with plastic card.
Then added the girder lifting frame on the bucket from Plastic card plus two pieces of hole-punched for the pulley wheel.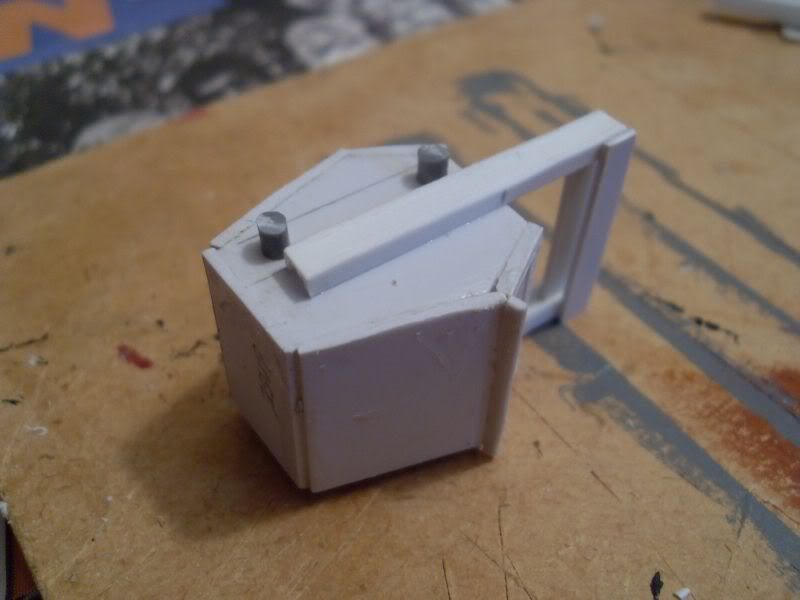 It was then painted in a very dirty wash. (the circle is the pulley). Pulley is fastened with a cut pin.



Next the girder legs were made from plastic girder and some plastic strip.



Then a "screen" for the ash pit was made up from plastic card and strip.



The girder legs were then glued in place to fit the width of the bucket, with the bucket held between the girders via a small spigot of plastic rod. A peiece of waxed brown thread represented the pulley cable.



At the top of the tower, a small hoist (plastic girder) and some wire handrails were added.



Completed views (doors painted LMS red)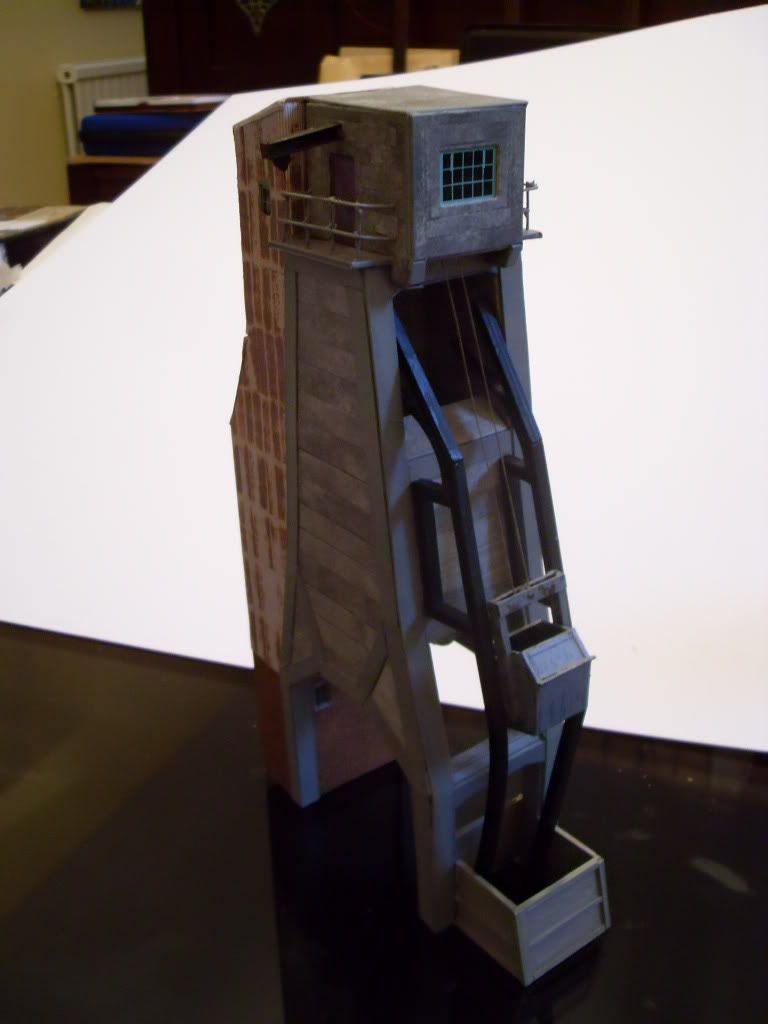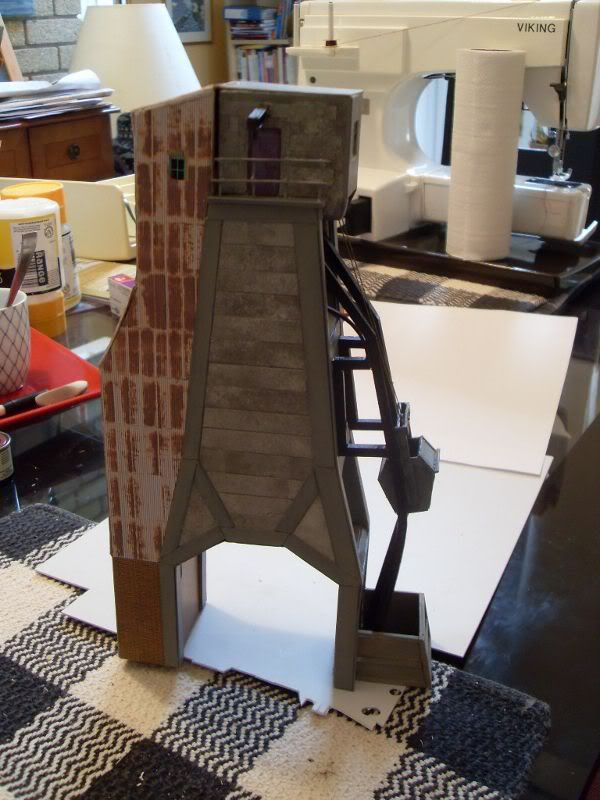 ____________________
Regards

Rhiwderin_Ray