eric220
Full Member

My photos:
view photos in Gallery
view photos as slides
Had the Gandy Dancers over last week. We cut the first turn for the helix and experimented with installation methods. In the end, I conceded that there was no practical way to install the turn as one piece, so we cut it in half. Tonight, I cut biscuit slots and temporarily assembled the thing.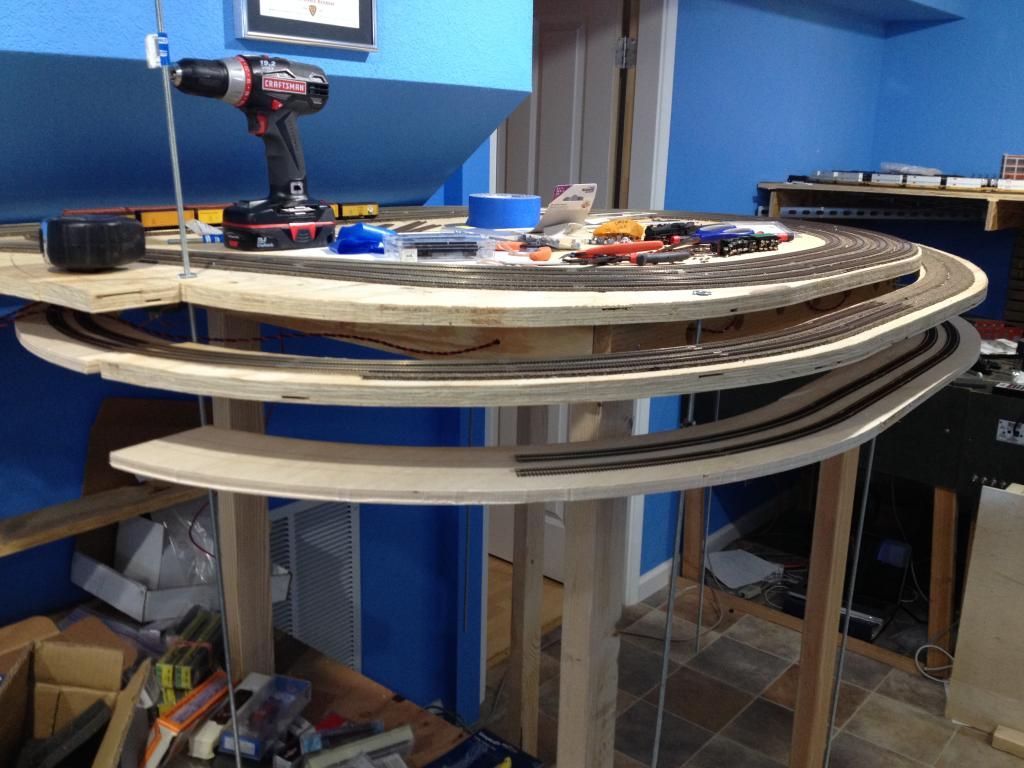 As you can see, this test assembly includes the sectional track that I decided to go with. I am a little confused by Atlas's marketing. Both the 20" radius and 18.75" radius "full turn" packets contain six pieces of track, but a 180° turn requires eight pieces. Evidently I will be sourcing more sectional track than I thought.

Here you can see the back of the turn, which will be hidden from view.




Again, this is a temporary installation, so no CSX jokes. This was actually a very valuable exercise. It showed me that trying to connect sectional track in the back of the helix against the wall is a pain in the @$#! I will need to carefully plan out how the sectional track will be soldered together as it's installed in the final version.

While I was up, I pulled out a Kato Maxi-Stack to test my loading gauge. Here's the deck separation.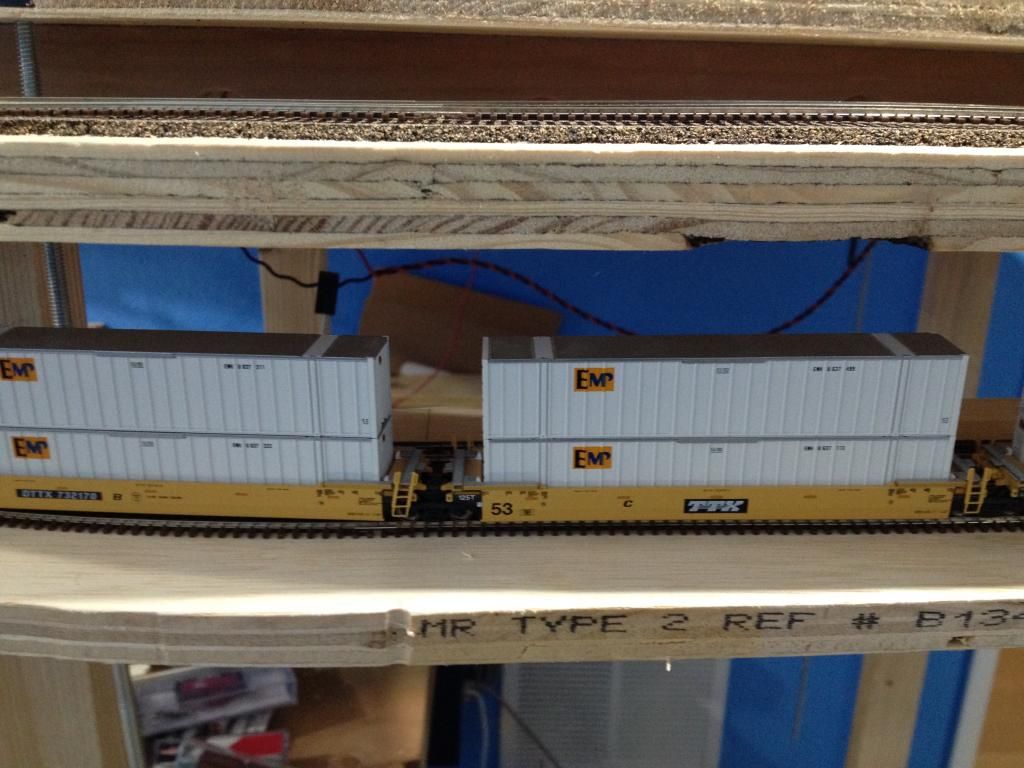 There's a close clearance at the end of the first half turn. This deck is 3/4" plywood, as it is cut out of the helix cap. That means that at point where the helix crosses under the cap, the material above the helix is 3/4" thick instead of 1/2". I was very worried about how that was going to work out. In the end, it was about half a millimeter off. A couple of twists of the nuts bracing the deck support and,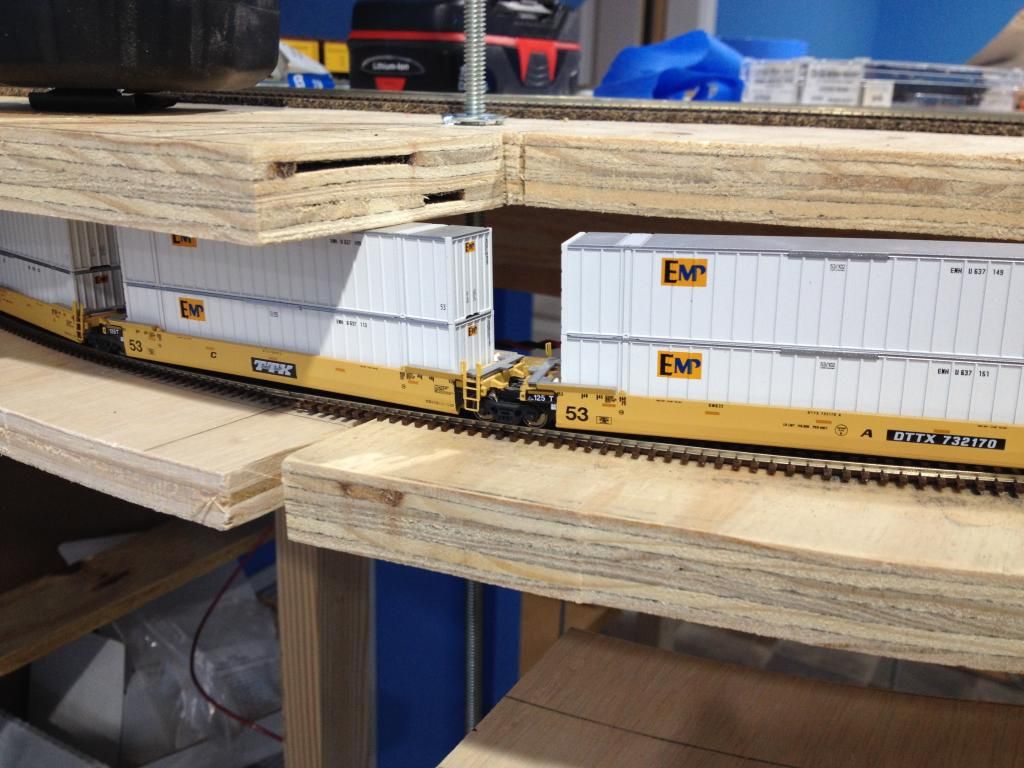 The cars flow through with no problem, although the visual is a little jarring. I've actually got some room to back up the point where the grade starts, and I can cut that ledge back a couple of inches, so I should be able to eek out a bit more clearance.

____________________
-Eric


Modeling a transcontinental PRR
http://www.pennsylvania-railroad.com