eric220
Full Member

My photos:
view photos in Gallery
view photos as slides
I'm hoping to get back to construction updates in the next few weeks. In the mean time, I had a brainstorm about how to represent position light signals on the facia. Well, it started with a germ of an idea and a conversation with a friend who owns an ABS plastic 3D printer. Next came this thing, which is designed to hold five 5mm LED's in alignment through the facia, with a cap in front. The cap was designed to replicate the look of the cab signals in GG-1 4935.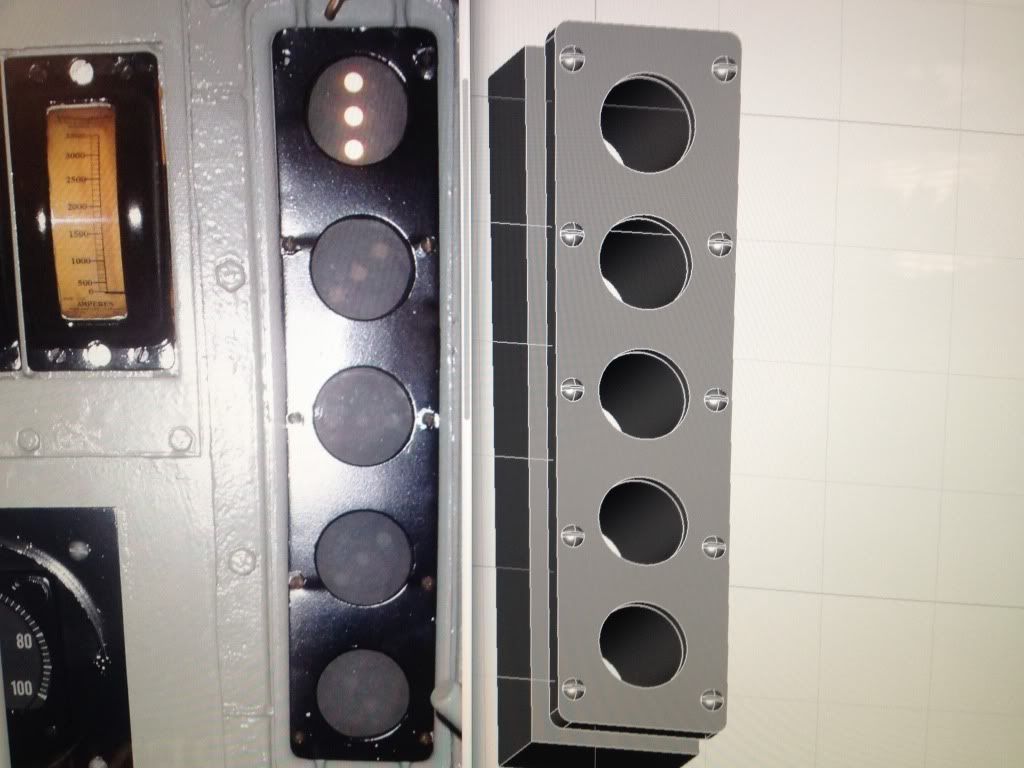 A little 3D printing, a trip to Radio Shack, and a little rattle can black later,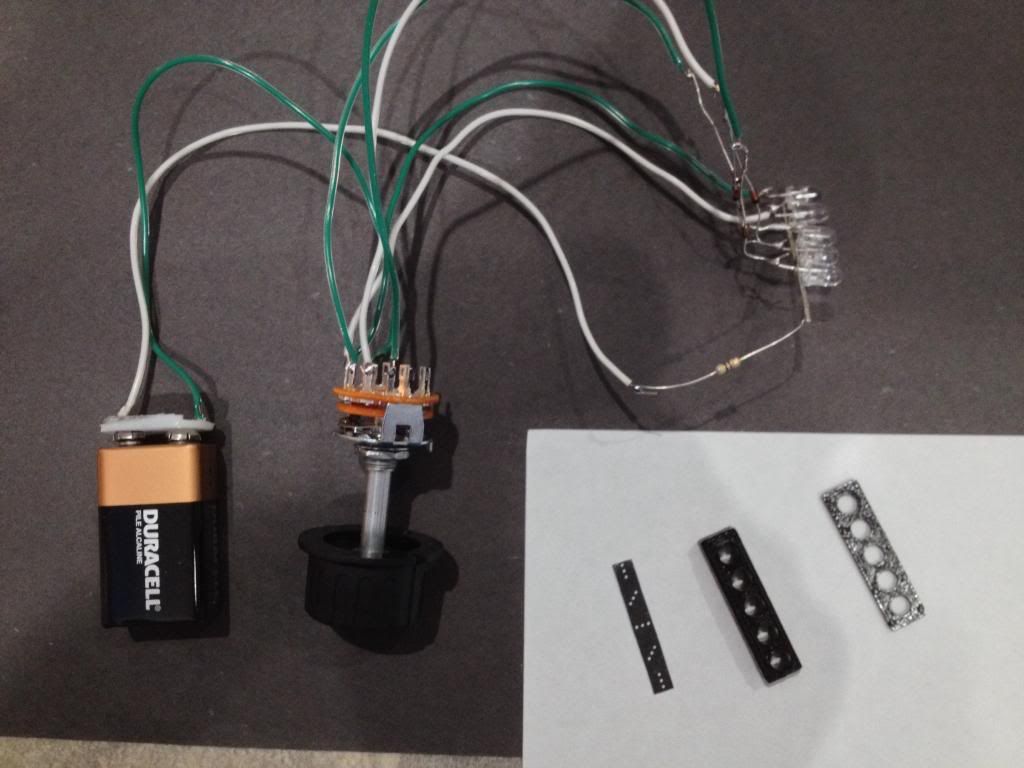 A little assembly and testing later,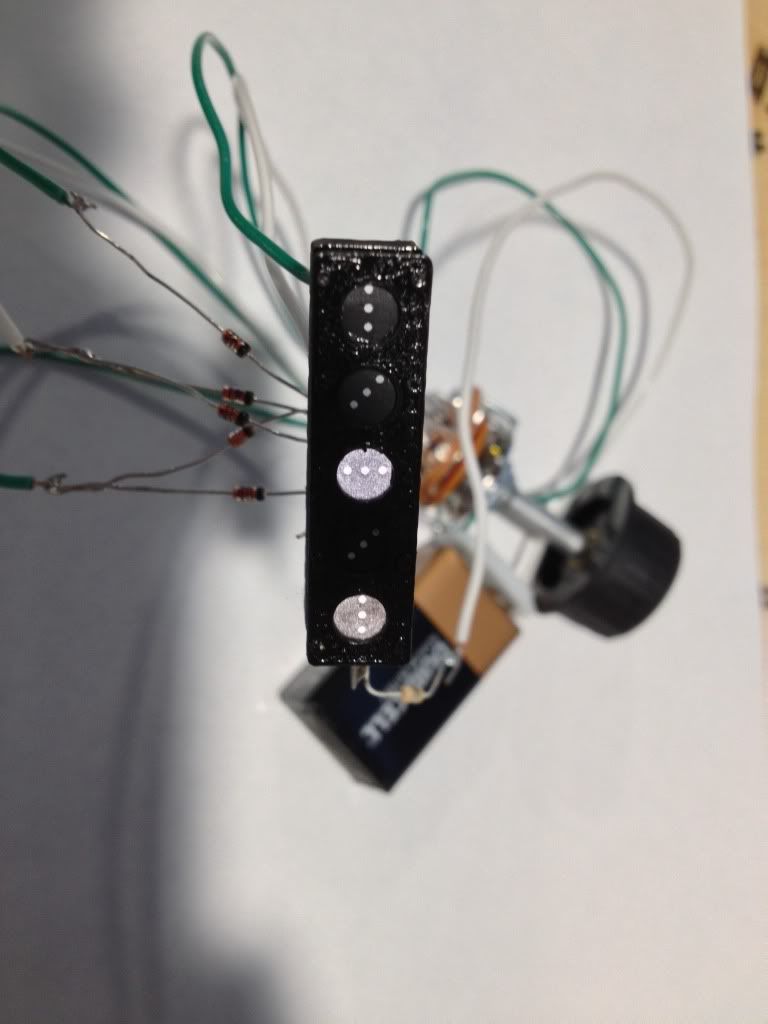 (this shot is the most realistic as far as the lit aspect is concerned; the rest of the photos are much more washed out than in person)

Finally, mount on a test platform that can be clamped to the layout to test visibility, and it's ready.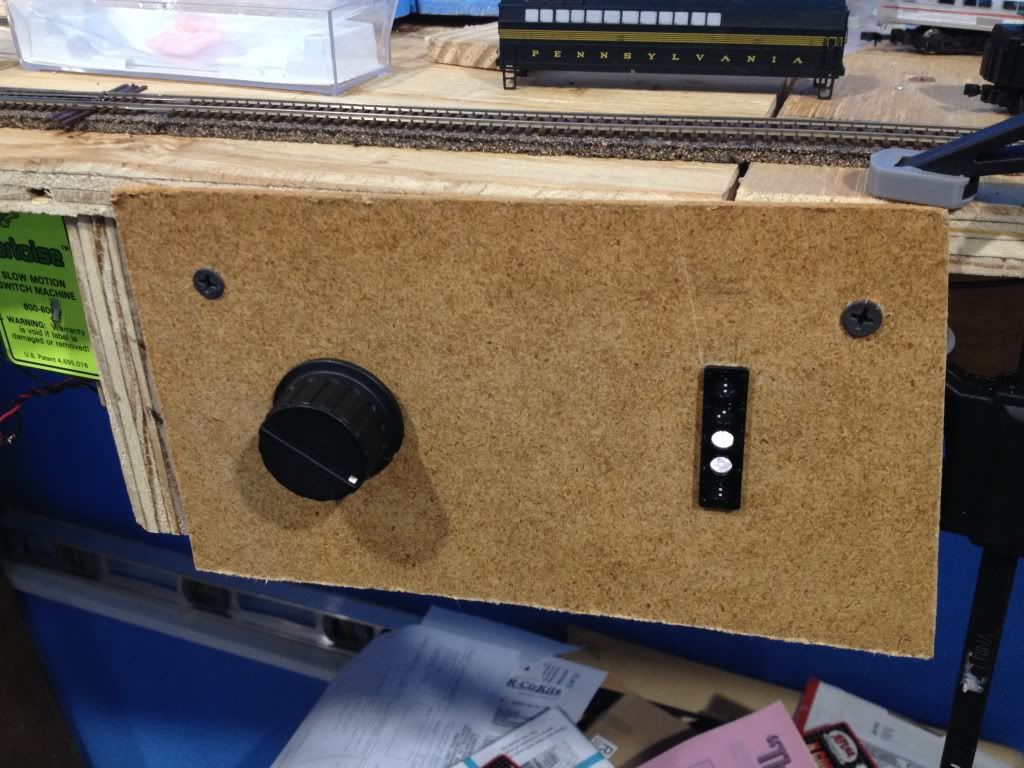 I'm using a selector knob to generate the different aspects.

http://youtu.be/Tzp7vfhNSFw

The results are pretty encouraging. In practice, these would be driven by the same circuits that power the on-layout PL's, so I just have to buy the LED's, get the 3D printing done, and assemble. The printer used to make this prototype is not quite FUD resolution, to put it politely. On the flip side, for the investment of the ABS thread (something to the tune of $25), I can have as many of these as I want. The savings are significant enough that I think it's worth experimenting to see if I can get better results through reorientation.

____________________
-Eric


Modeling a transcontinental PRR
http://www.pennsylvania-railroad.com