eric220
Full Member

My photos:
view photos in Gallery
view photos as slides
I tried to post this last night, but at the same moment that I went to post, my ISP decided that I didn't deserve an Internet connection. Oh well, we're back up this morning!

The Gandy Dancers came and put in a diligent two hours of work. Before some union rep pointed out that Management had kept them on the job for an extra 20 minutes with no additional pay, they managed to get some wiring done, install a few tortoises, and push the mains through KEY interlocking: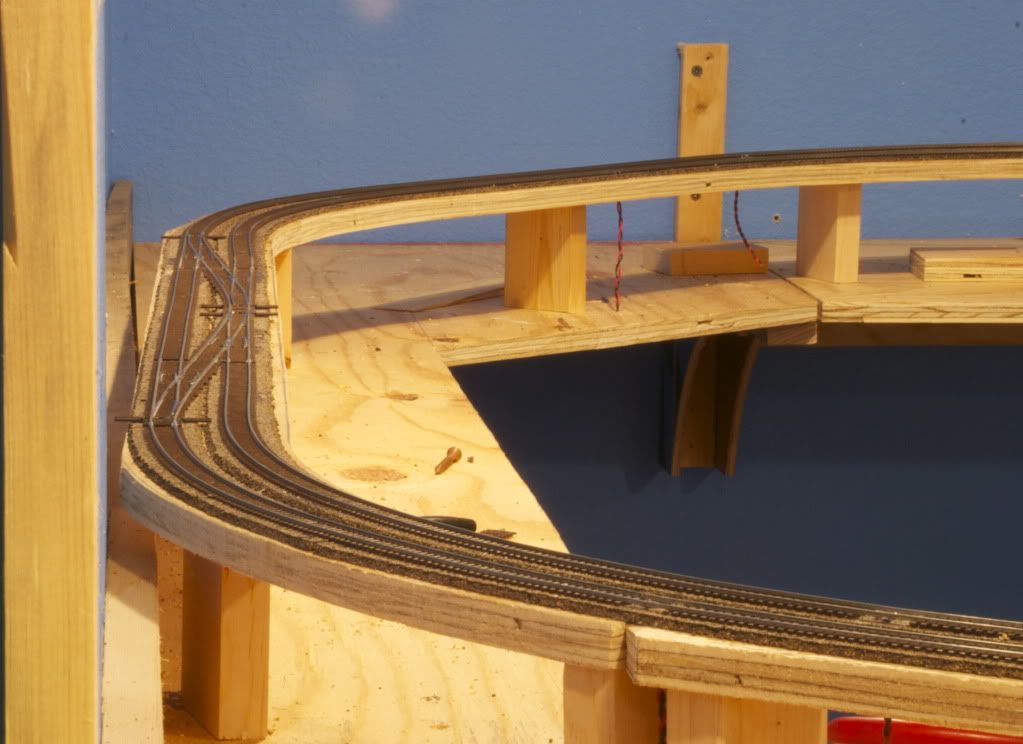 and into Keystone:




The next day, while the Gandy Dancers were on strike, Management tried to hire some scabs to continue laying track. Being unable to find any, the managers themselves showed up and began throwing down rail. They pushed the mains past the Keystone team track, up over Loveland Pass, and were closing in on Idaho Springs when the caulk ran out.




Fortunately my Gandy Dancers are volunteers, so Management shouldn't have too much trouble finding the money to pay an extra 20 minutes at time and a half.

____________________
-Eric


Modeling a transcontinental PRR
http://www.pennsylvania-railroad.com