Gwiwer
Former Member



| | |
| --- | --- |
| Joined: | |
| Location: | |
| Posts: | |
| Status: | Offline |
My photos:
view photos in Gallery
view photos as slides
Why would I be playing with tiny pieces of clear plastic at almost midnight??? These are rather small bits indeed!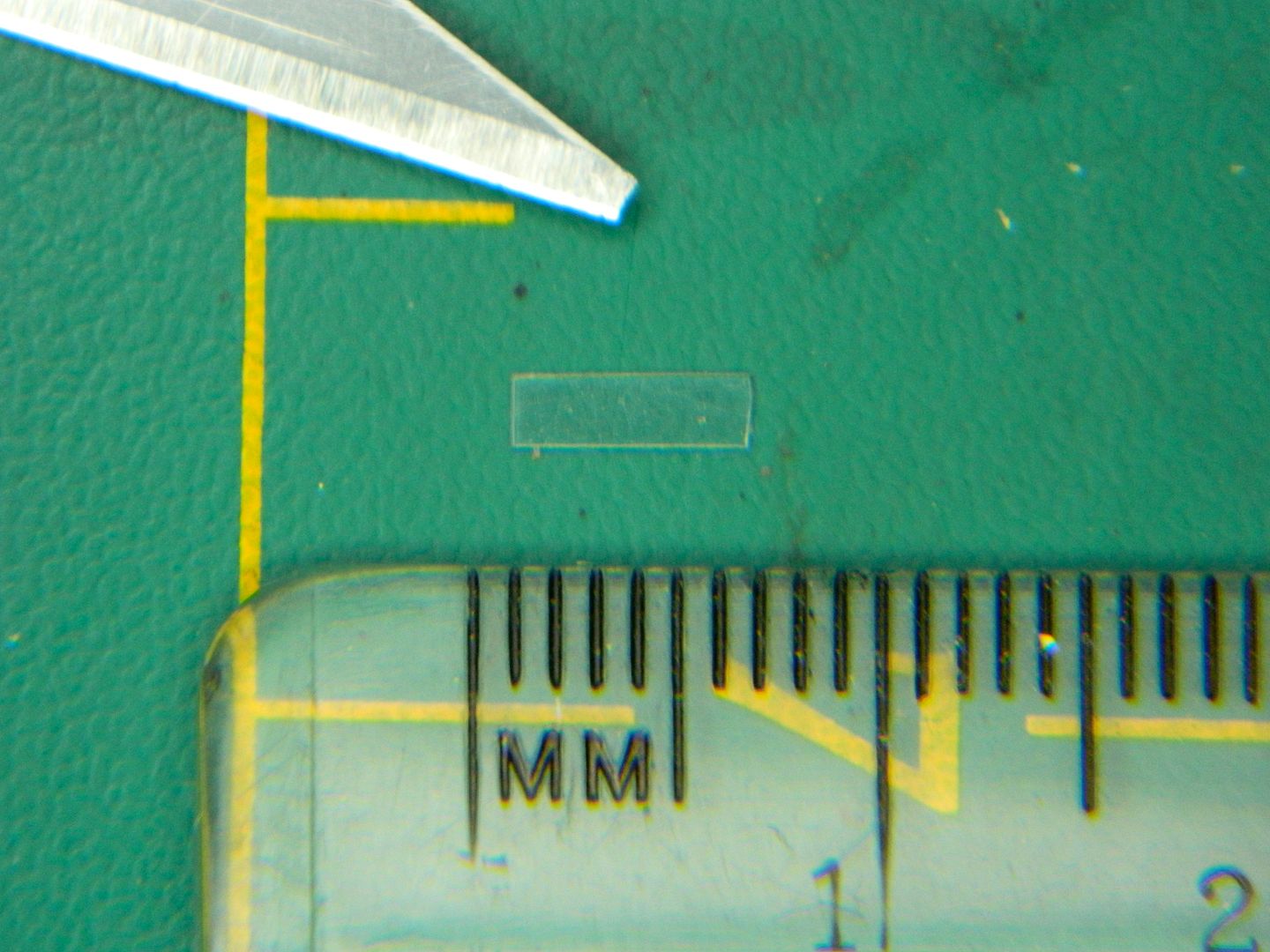 The answer is that they are a part of the latest little project which needs to be complete for addition to the station in the next couple of days.

Louvred ventilators in 00, no less!!!

Treheligan station downside has hitherto lacked any comforts and will henceforth feature a waiting room with Ladies and Gentlemen's facilities. Somewhere to go, in fact. These require the louvred ventilators which are cut from three tiny pieces of blister pack, glued into place and then dusted with weathering powder to achieve the "never cleaned" appearance typical of such details.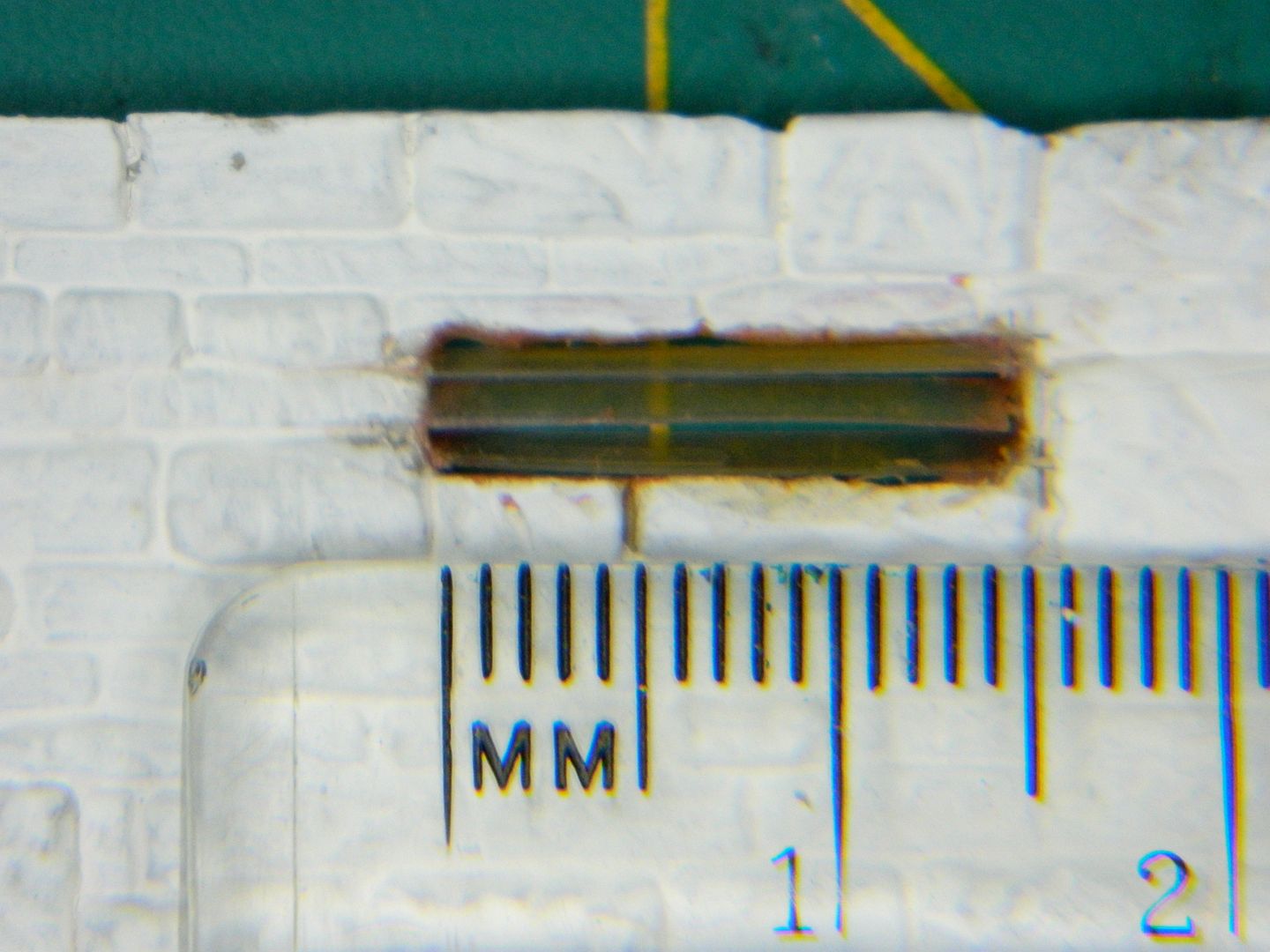 The one above is rather longer than the other three - it would be above the gents urinals which presumably require greater ventilation than the seated accommodation. The other three apertures are as short as the piece shown in the top image.

And finally a crude fit of the building which has to wait for the glue to go off before I can fill and rub down the rough edges and tidy up the details. It will then live beneath the downside canopy. Provision has been made to allow LED lighting to be added later.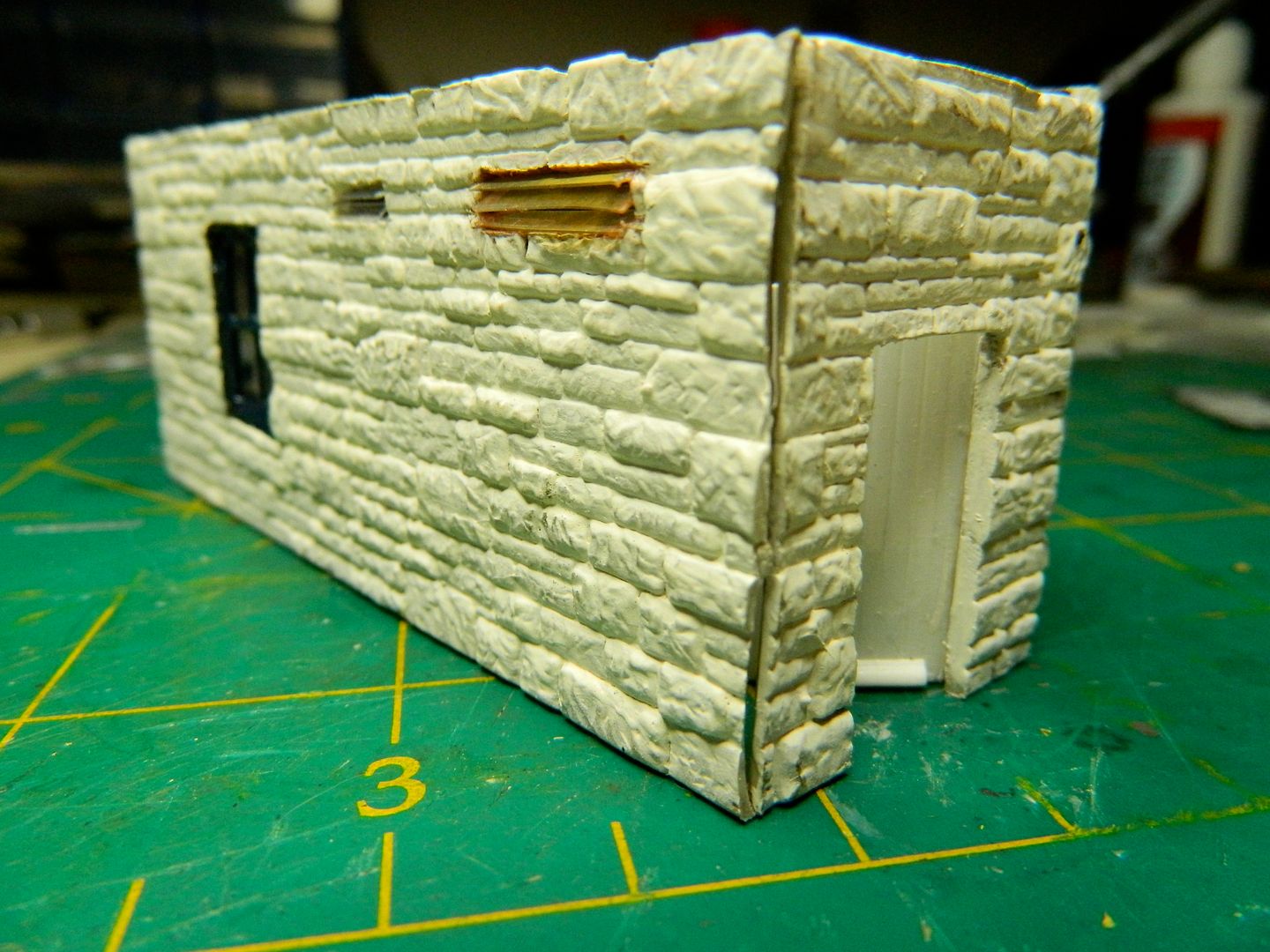 Last edited on Wed Oct 12th, 2011 12:20 pm by
Gwiwer
Former Member



| | |
| --- | --- |
| Joined: | |
| Location: | |
| Posts: | |
| Status: | Offline |
My photos:
view photos in Gallery
view photos as slides
The new building was trial-fitted in its intended position today and has been found to appear too wide. There is not enough of the shelter canopy extending beyond the sides to appear realistic.

it should be a simple exercise to excise a few milli-little-bits from the two end walls and narrow it down some.