georgejacksongenius
Kettle Watcher

My photos:
view photos in Gallery
view photos as slides
Thanks for all the kind comments,lads.

Did a bit more on the old girl yesterday.More pottering and tinkering than anything major.Lopped off the smokebox/chimney and removed the handrails.(the chimney wasn't aligned correctly,and gave her a quirky twisted look/I thought the handrails could be improved upon with finer wire.)
While tinkering at the front,I also decided to make a vacuum brake pipe from the brass wire.
Addressing the back of the loco,I added a plasticard piece behind the trailing wheels to give it the correct profile.
General side view:




View showing added bit behind the trailing wheels;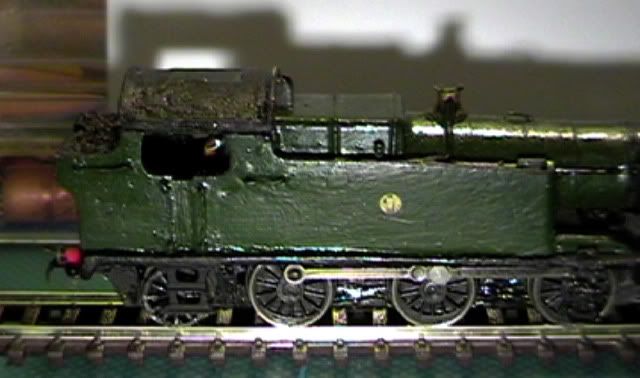 Back detail showing new DG coupling.Much more detail to be added here/handrails,lamp-holders,vacuum pipes,etc;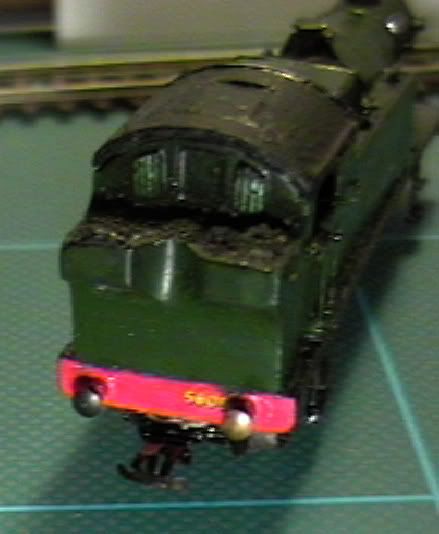 Front view showing new,finer wire handrails and new vacuum pipe made from old handrail wire;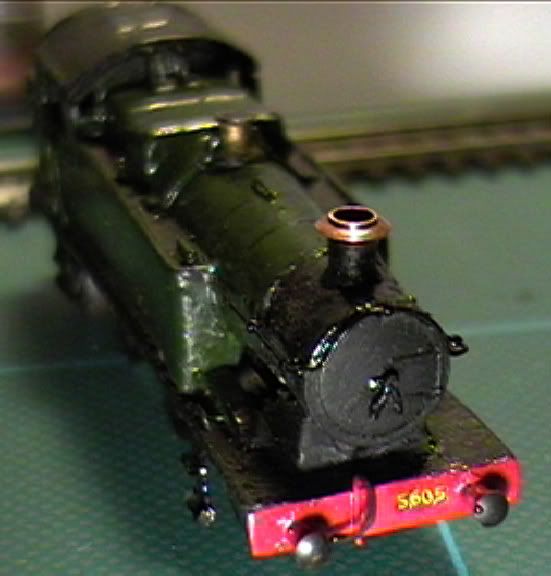 I'll post more when I can....this afternoon I'm round at the Mother-In-Law's decorating again!!!


Cheers for now,John.B.