Wayne Williams
Member

| | |
| --- | --- |
| Joined: | Mon Oct 15th, 2007 |
| Location: | Hudson, Florida USA |
| Posts: | 2635 |
| Status: | Offline |
My photos:
view photos in Gallery
view photos as slides
Since not much else is going on in the scratch building section, I figured I might just as well add another project.

I tried looking all over the internet and at my local train supply store for an old Wind Mill, but did not like anything that I saw, they were all just too bulky looking. ( That's how I get into trouble you know!)

So I decided to build my own Wind Mill. The first picture shows the prototype that I will attempt to copy.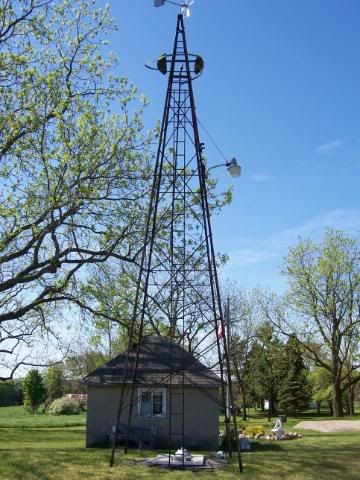 I am using some very thin angle (styrene) The size on the package says 3/64", it's all I can do to even see the angle, plus it is not very strong, and therefor not very straight. I order to try and make them stay straight I had to do a drawing in order to figure out long each cross brace is. The next photo shows the simple drawing that I made that gave me all the answers that I needed.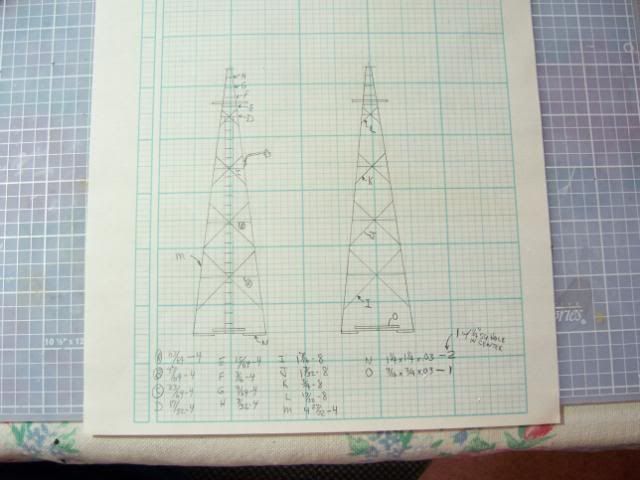 After considerable thought I came up with this jig to help hold the corner angles in their proper position.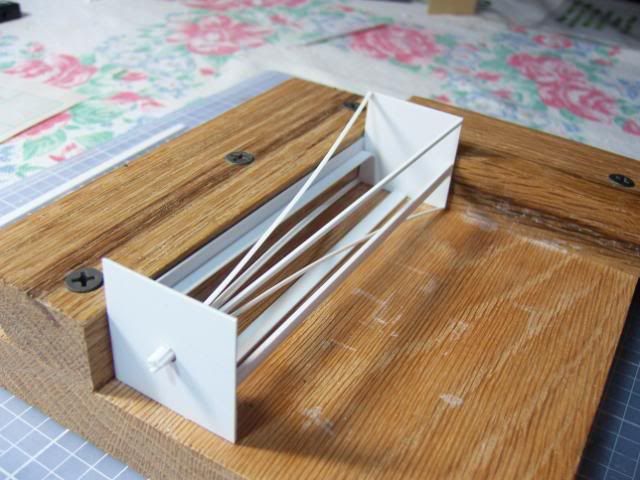 Here it is standing upright. I must let this set overnight now to completely dry before trying to connect the top of the four corner angles.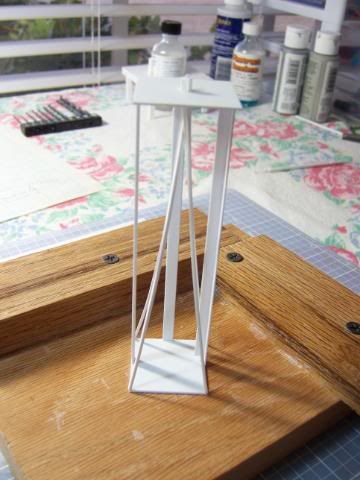 This will take some patience on my part. I cannot push the assembly because these parts are so small and thin. They must completely dry before I can handle it.

Once this structure gets strong enough to hold itself, the top plate (the one with the hole in it) will be removed, along with it's vertical supports. The bottom base will remain and get covered up with grass or something.

Wayne

____________________
My Layout "The South Shore Line":
http://yourmodelrailway.net/view_topic.php?id=509&forum_id=21