Wayne Williams
Member

| | |
| --- | --- |
| Joined: | Mon Oct 15th, 2007 |
| Location: | Hudson, Florida USA |
| Posts: | 2635 |
| Status: | Offline |
My photos:
view photos in Gallery
view photos as slides
I have re-painted this garage roof three times to get this far. I paint it, then apply a black wash, and I don't like it. So I re-paint and try again. The whole problem is the shingles are two tone, light green and green. After the third try, I am, I think, as satisfied as I can be, without shipping it over seas to MikeC, to get it fixed!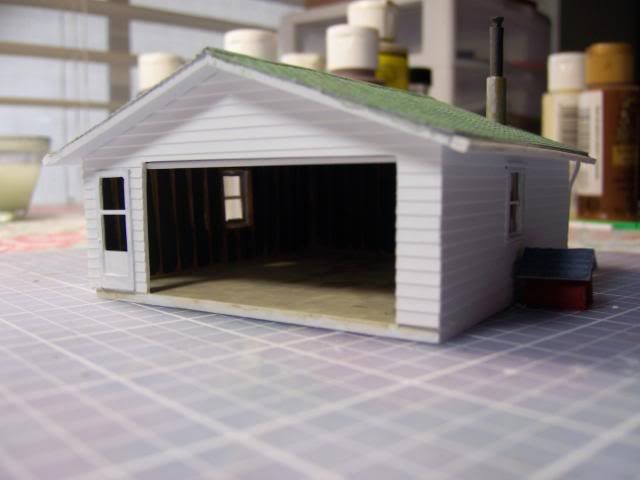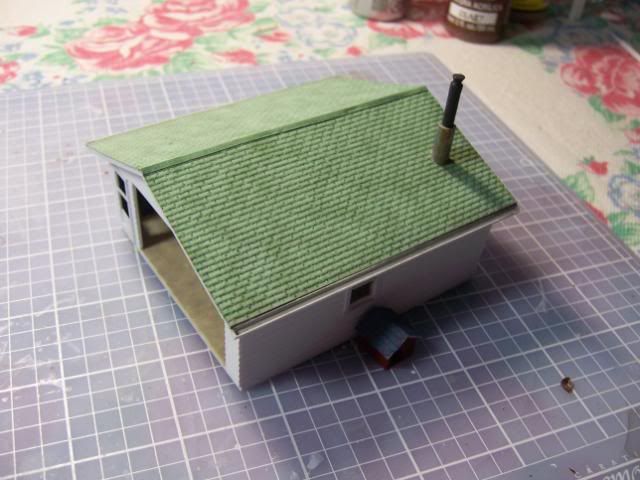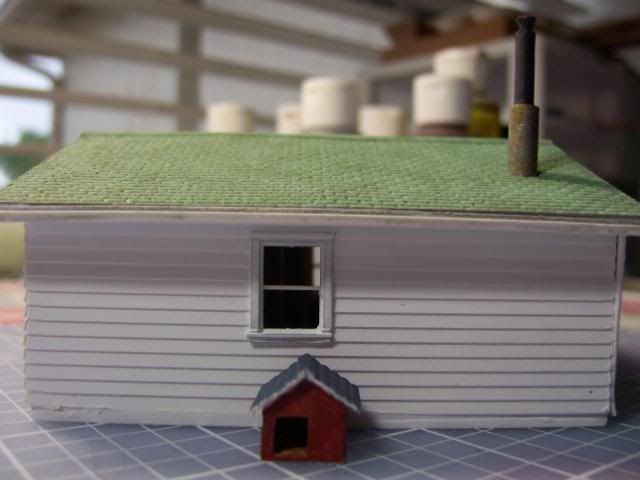 I can see how my abilities have improved since my first project. I seem to be better able to make metal look rusty and things like that. I suppose I still have a long way to go, or maybe I should say, I still have lots of room for improvement, but for right now, I elated with how this looks.

I still want to apply some oil stains on the garage floor (any hints on how to do that MikeC?) and the white walls need a black wash, but the roof is done. The window glazing is not yet in either.

While painting the dog house, I'm quite sure that more paint ended up on my fingers than was applied to the dog house!


Wayne

____________________
My Layout "The South Shore Line":
http://yourmodelrailway.net/view_topic.php?id=509&forum_id=21