Marty
Enjoying the Journey

My photos:
view photos in Gallery
view photos as slides
Ken wrote: Marty, where do you get these hairy dishcloths - which are obviously suitable for N gauge - as I've never seen any like that in the UK? Also, Sol's idea is very good and would definitely work but depending on what the cloths are made of; they look to be nylon and if so I don't think this would accept the natural grass stains.

Ken


Ken,

Here in Perth they are on the supermarket shelves where all the other dish cloths and detergents are. Cheap too, a twin pack for about a pound.

... and you are right about the natural dye vs synthetic fibre matchup, especially as the cloths are designed NOT to stain.

After Ron's suggestion I was keen to try it out...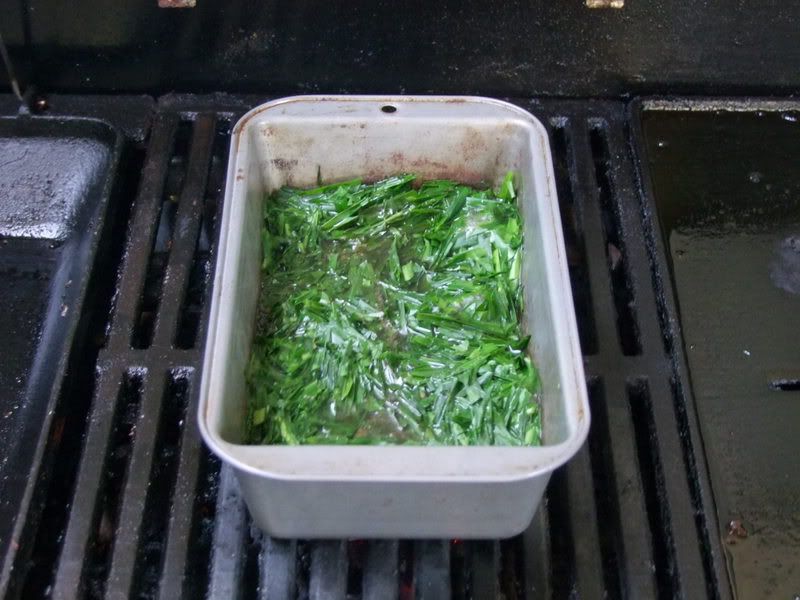 Chopped up lawn (Sir Walter Raleigh - Buffalo grass) popped into an old baking tray donated to the cause with a covering of water and a dash of salt.
Turn on the BBQ (too hot to work inside) gave it 40mins of boiling on it's own, added the dish cloth and let it simmer for an hour. Remove and dry.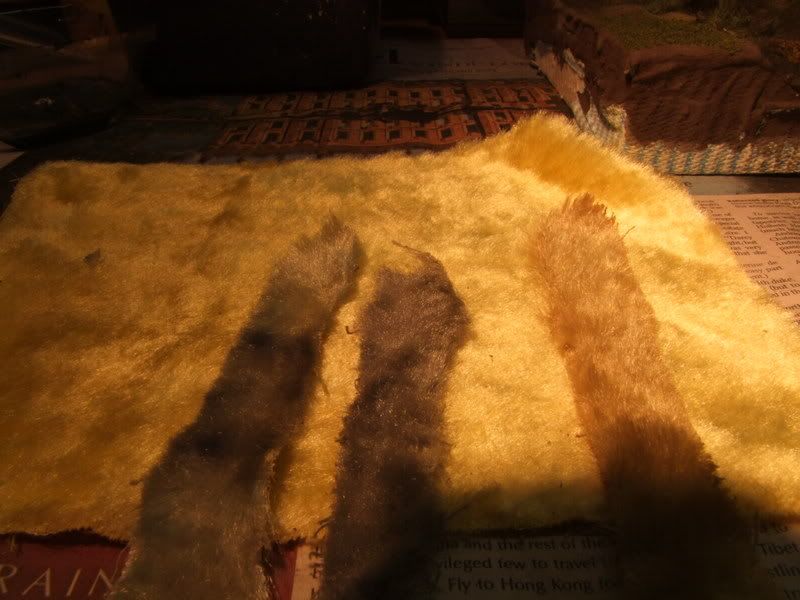 Different lighting for this photo, sorry, the floodlight was on.

The right hand strip is the recent natural grass dyed one.

I'm now looking for a synthetic green dye.



____________________
Marty
N Gauge, GWR West Wales
Newcastle Emlyn Layout.
Newcastle Emlyn Station is "Under construction"