georgejacksongenius
Kettle Watcher

My photos:
view photos in Gallery
view photos as slides
Now I've had this P&D Marsh white metal kit for ages,and been putting off building it.I'd prepared the donor chassis at around the same time I got the kit,but a lack of confidence in my ability to do it,along with other jobs to do on Haysbridge has seen the project delayed.Also,I'd bought a 2-6-0 ready made on Ebay,and tarted that up,so there was no real urgency to get stuck in!
The kick up the harris to not only do it,but give it my best shot came last week when I saw the inspirational Bodmin layout,and their kit-built locos.
I made a decision to have DG couplings,so completion will be when they are up and running.
Here are a few photos detailing work carried out so far;
Firstly,the chassis from a Farish prairie tank with the trailing bogie removed and the rear of the chassis sawn-off!!(NOTE:I kept the chimney from the prairie,and 'recycled' it!)


Here's the bits for another mogul,to give you an idea,I got carried away and half-built the loco before I realised I hadn't taken any piccys!!! These bits would produce a later version as developed by Collett,Churchward's successor.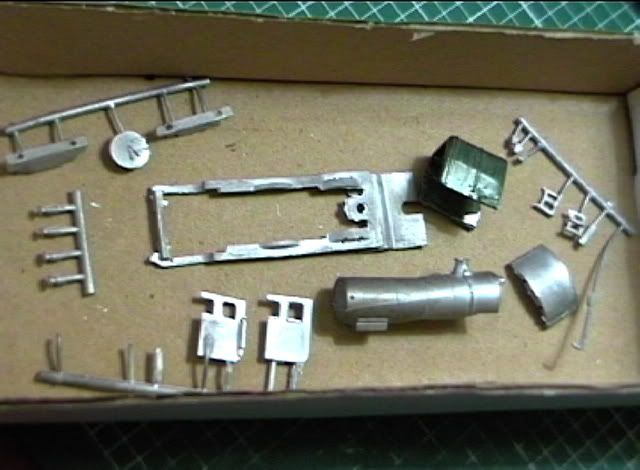 Here's a couple of shots of the body of the loco assembled before the test fit;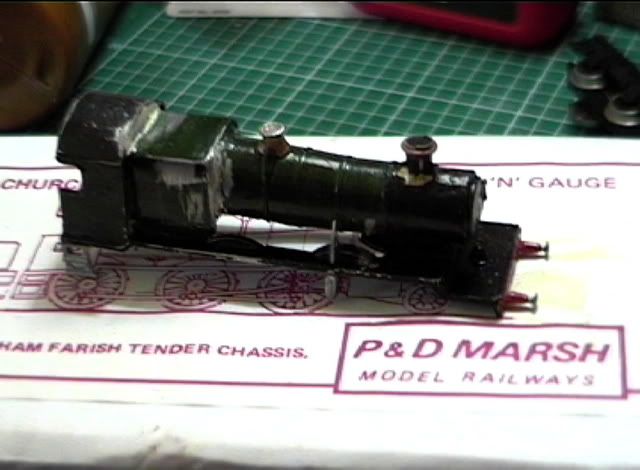 The tender body assembled(minus the fiddly bits,which will be done later)and the donor tender chassis(Ebay)which will be wired to the loco before final fixing to give 12 wheel pickups;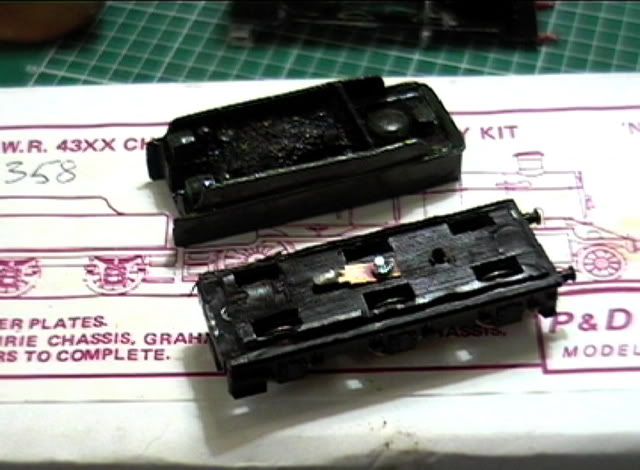 And finally,for now,at least,a shot of the old girl with her tender,and showing areas where miliput has been used to fill gaps;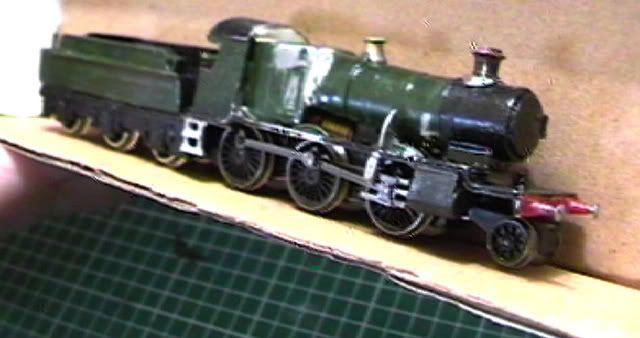 There's still lots to do,the paint job so far is only undercoat,theres the tender to sort out,transferring,adding the fiddly bits,handrails,etc.,so stay tuned.

Cheers,John.B.
(And before you say anything,Marty...YES,when she's finished,there WILL be a video!
)