Marty
Enjoying the Journey

My photos:
view photos in Gallery
view photos as slides
Old Man Willow in the making...

OK, a busy weekend in the shops, what with Mother's Day here but the wire frame is twisted up....



My number one son is an apprentice "sparky" and managed to save a couple of meters of earth wire for me.
I cut two lengths of it, each length twice as high as the telegraph pole.
The insulation was stripped off and both lengths were twisted together to form quite a thick trunk.
From a quick count this morning there are about 50 individual strands of wire in a length of wire. So that is now about 100 strands in this tree.
Roots, trunk, main and minor branches twisted up until the height of the telegraph pole was reached and then each individual wire was separated and "drooped" to represent the hanging branches.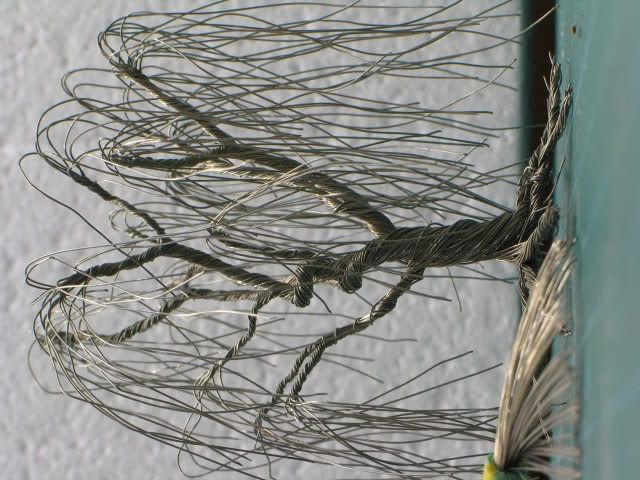 The hanging branches need more attention to make them hang straight but I'll do that after I've completed the bark mix, painting and foilage.

Progress reports as they come to hand...

____________________
Marty
N Gauge, GWR West Wales
Newcastle Emlyn Layout.
Newcastle Emlyn Station is "Under construction"