georgejacksongenius
Kettle Watcher

My photos:
view photos in Gallery
view photos as slides
Seeing as how my last months' diorama is dragging its heels,I decided to get cracking early doors on this kit-building project.
The vans are made by Mill Lane Sidings,and use Peco chassis to complete.
By the late 1930's,more planes were being built with 3 rather than 2 blade propellors.The 2 blade variety could be transported lied flat on ordinary open wagons,but the 3 blade variety were too wide to be lied flat.Even transported upright,the height would exceed the loading gauge,so the solution was these wagons,with a hole in the wagon floor for one of the blades to fit through.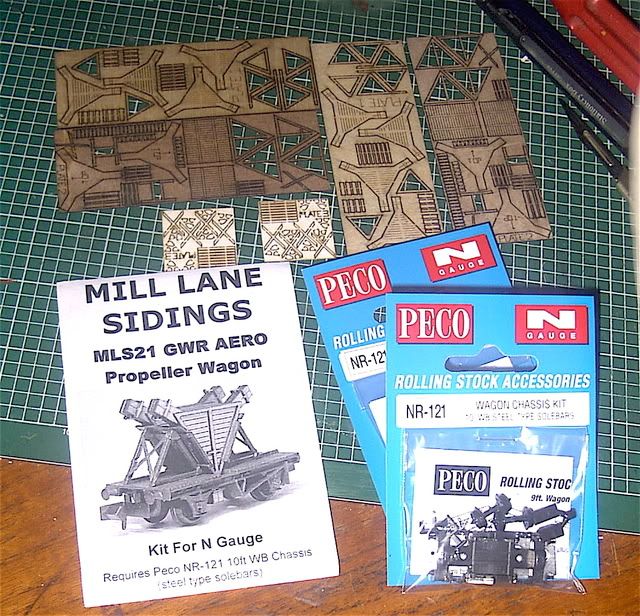 In 1938,the GWR built 5 of these wagons.......by the early years of WW2,a further 170 were built...........!!!By the 1950's most had been converted back to ordinary flat wagons,
This shows the butchering of the peco chassis required to create the hole for the 3rd blade.I also took the early opportunity of chopping off those horrible couplings and fitting MBM magnetic couplings.(although I haven't put the droppers on them that make them function yet!)Note that because of the siting of the hole,the coupling on the left was shortened.



The kit itself is laser -cut thin wood,and presents a major challenge to my eyesight,let alone ability!!Some of the bits are 1mm wide!!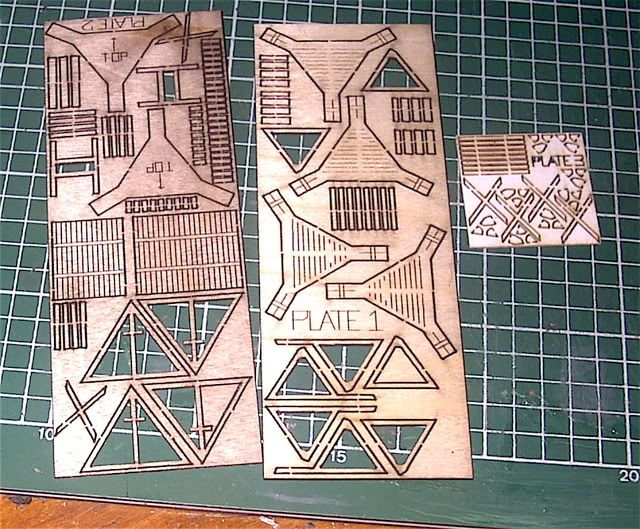 This last photo shows how far I got today before my eyeballs popped out on springs!!!


Cheers for now,John.B.