Wayne Williams
Member

| | |
| --- | --- |
| Joined: | Mon Oct 15th, 2007 |
| Location: | Hudson, Florida USA |
| Posts: | 2635 |
| Status: | Offline |
My photos:
view photos in Gallery
view photos as slides
I have spent about six hours today getting the Barn started. I think the hardest part of any project is getting the first two parts bonded together. After that has happened the rest seems to scream out to get it done. Maybe that's because of all the planning I do, don't really know, but once I finally get started the project seems to take on a life of it's own.

I intend to build the barn on a piece of .080 plasticard. You can just see it at the upper left of this first photo. I chose that thickness because of the tubular structure design needs some good support to keep everything nice and square and plum.

I needed a fixture to help me assemble the tubular frame (1/8" x 1/4" rectangular styrene tube) so that it was nice and square. A simple block of oak with two pieces screwed on top makes a perfect jig to assemble the structure. These were just scraps I had laying around in the garage. Actually the piece that hangs over the edge worked out great for a handle.

The C-shaped frame shown here will set directly on the .080 sheet of styrene. The open side (left) is the front of the Barn.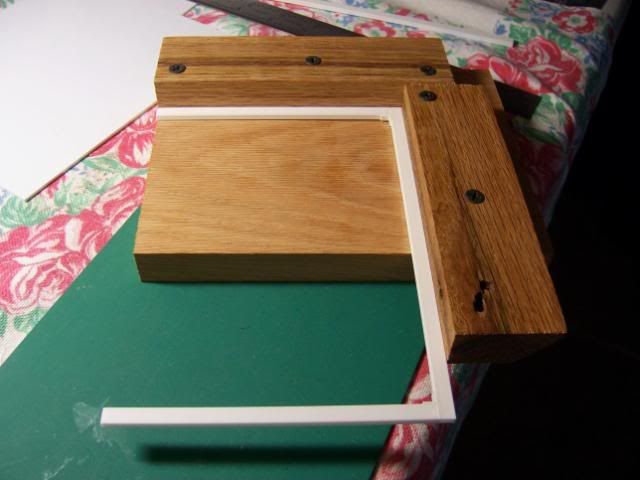 Here is a close up of the joint detail, I decided every joint needed an inside angle for support, since the only surface that gets bonded is the raw end of the rectangular tube, adding that small piece of angle really helps keep the joint from moving around while I work with it.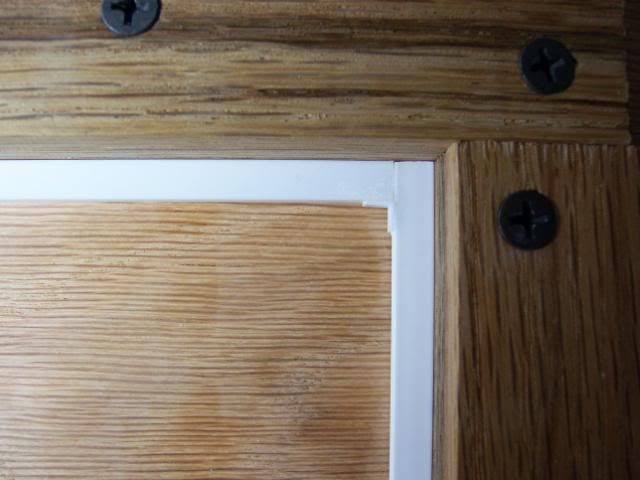 This picture shows one half of the main floor of the barn. The main floor is the floor you walk onto from the back side of the barn. That floor is 8 feet above the .080 styrene floor mentioned above.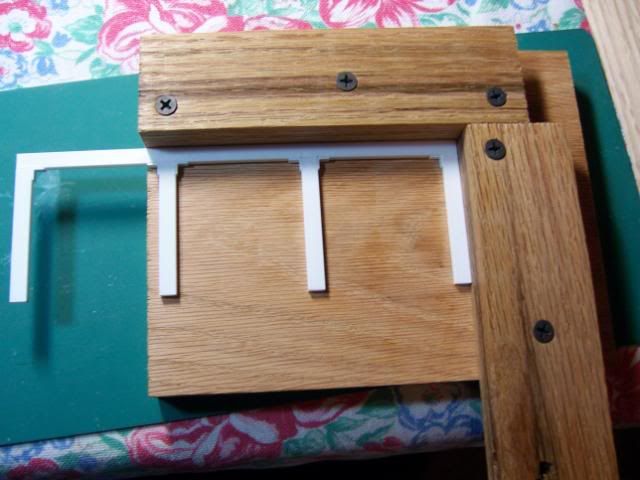 The main floor structure is now complete. It measures 4 7/8" x 6 7/8". Once it is good and dry I will begin assembling the vertical tubes between it and the bottom floor (top photo)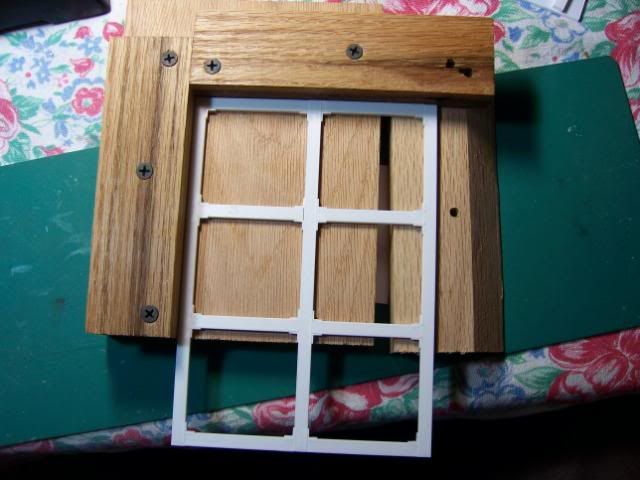 Well, there it is, the start of the Barn. Lots to do and no time to do it in!


Did I mention that this is in HO Scale? Maybe a moderator could put that in the title of this thread, so everyone would know.

Wayne

____________________
My Layout "The South Shore Line":
http://yourmodelrailway.net/view_topic.php?id=509&forum_id=21