The Q
Full Member




My photos:
view photos in Gallery
view photos as slides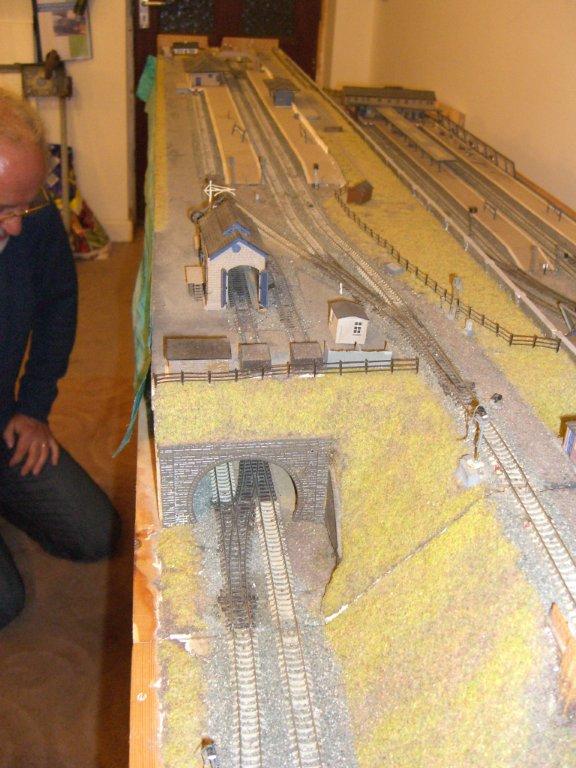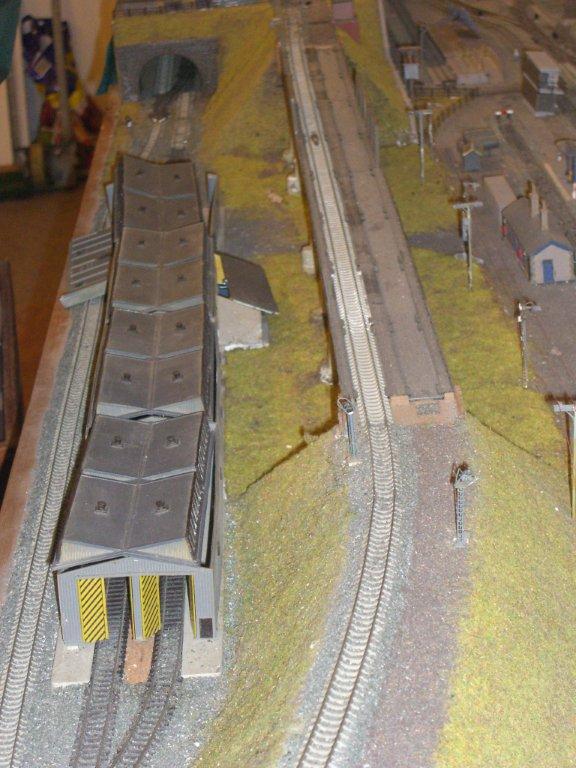 Harry's widow has sent me these pictures, they were not meant to be shown but were for reference to show where everything fitted.
The front of the layout is on the right as you view the picture. There are more pictures to come later.

After a review of the layout I have decided to make the following changes.

1, Push the date back to Steam / Diesel transition,

2, The shed you can see in the above picture will go and a back scene board will run along the layout behind the viaduct ie just to the right of the shed as you view it this when continued on will allow for a fiddle yard on the back of the baseboard.

3, The upper picture is mostly taken up by a piggy back board on the far baseboard, this has now been removed from there and a new permanent hillside will be created with the railway wandering along the edge this will give more room for the fiddle yard beneath...

4 A new baseboard will be built 90degrees to the end top the top of the top picture, the piggyback board will be modified to go on there, this will create a roughly 15ft long frontage, with a 6ft foot of the L shape.

5, A triangular insert will fit at high level in the corner of the L, this being the extension of the hillside , the Radar being placed at the top of the hill. Below this will be a baseboard level insert to ease the fiddle yard round the corner.

7 The RADAR has been changed to a Type 84, this has a solid double reflector, I had an X for the Type 84 (cross trained) and a Q (qualified) a mobile version the type 88 (and 89). I couldn't get a reasonable representation of the mesh of the Type 80 radar in N scale.

8, Along the front of each base board will be a 10 inch scenic baseboard which will fold up to create part of the case for transport. There just isn't enough scenery at the moment on the layout..

9, One thing Harry discovered was all the scenery was multiple layers of a Sundela like material, which explains why the layout is so heavy. He had sawn off some of the many glued layers, not under the tracks, and started replacing this with polystyrene, this I have continued. Harry also removed some of the extra wood work that was part of the building the layout into the original house.


____________________
Now finally starting a model railway...