Rob Pulham
7mm Scale Modeller of the LNER

My photos:
view photos in Gallery
view photos as slides
Talking of gluing plastic, I must really be in touch with my feminine side when it comes to building wagons because I have been multitasking. In between sorting out bits for and building the KIRK BG I have also managed to put together one of two kits that I recently bought to build for sale.

This one being a Parkside Kit for a GWR Tevan. Not being a GWR/WR modeller I have relied somewhat on the historical info in the kit and one photo that I found on the net of a preserved example.

Apparently these were converted in the late 1930's from Mica Insulated vans by removing the interior hoppers for Drikold refrigerant and the roof hatches from which they were accessed. The were then used for the conveyance of tea and coffee from the Lyons Depot at Greenford.

Having said that, apparently there is photographic evidence that at least one of them retained its roof hatches and, me being me, I chose to model the unusual one. - Helped along by the provision [size=of the hatches ][size=in the kit. Another plus is that they lasted in to the mid 1960's]

At the minute the plan is to finish in BR WR livery as being the most attractive to prospective buyers.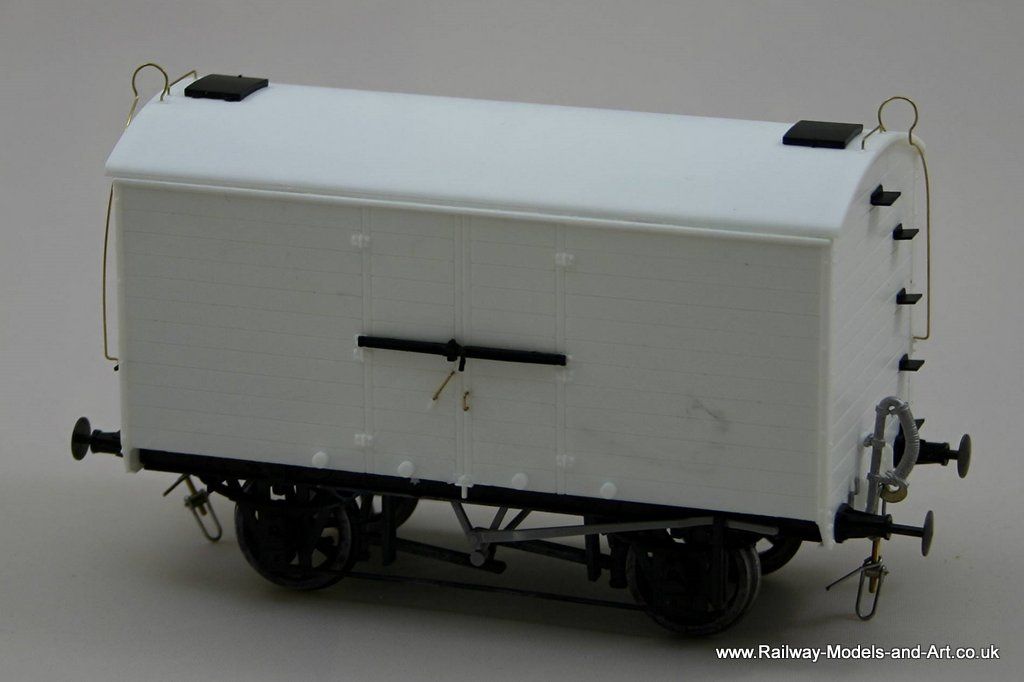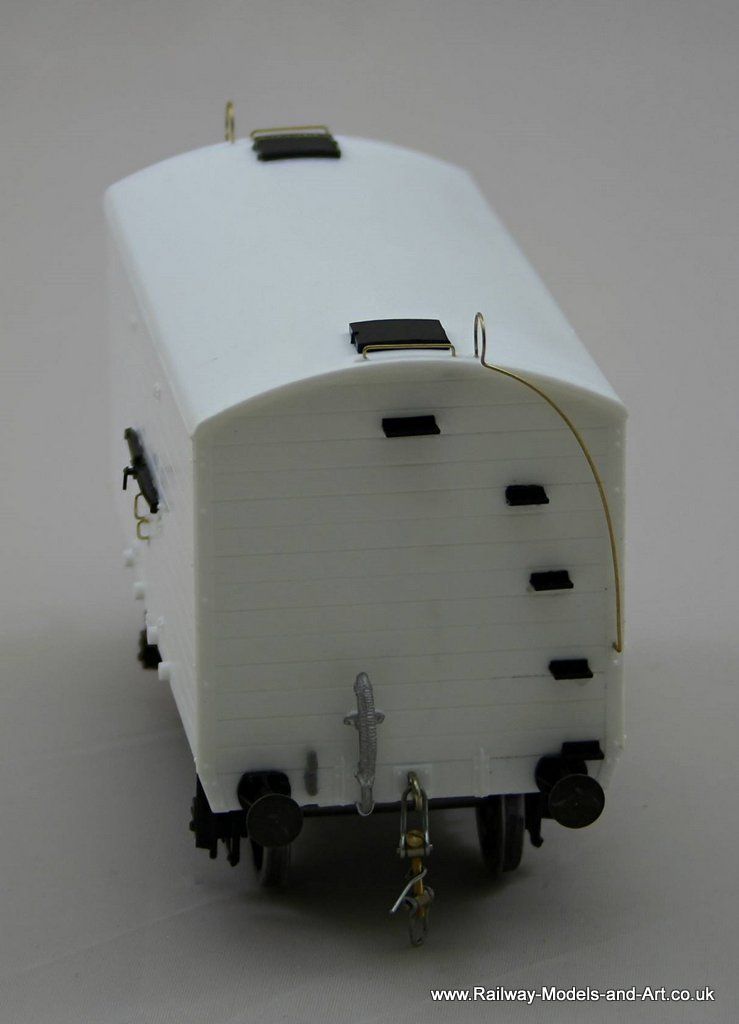 Although you can't see it unless, (and to quote Jim Snowden saying recently) "it falls off" I chose to add the vacuum pipe run under the floor and the smaller pipe to the vac cylinder.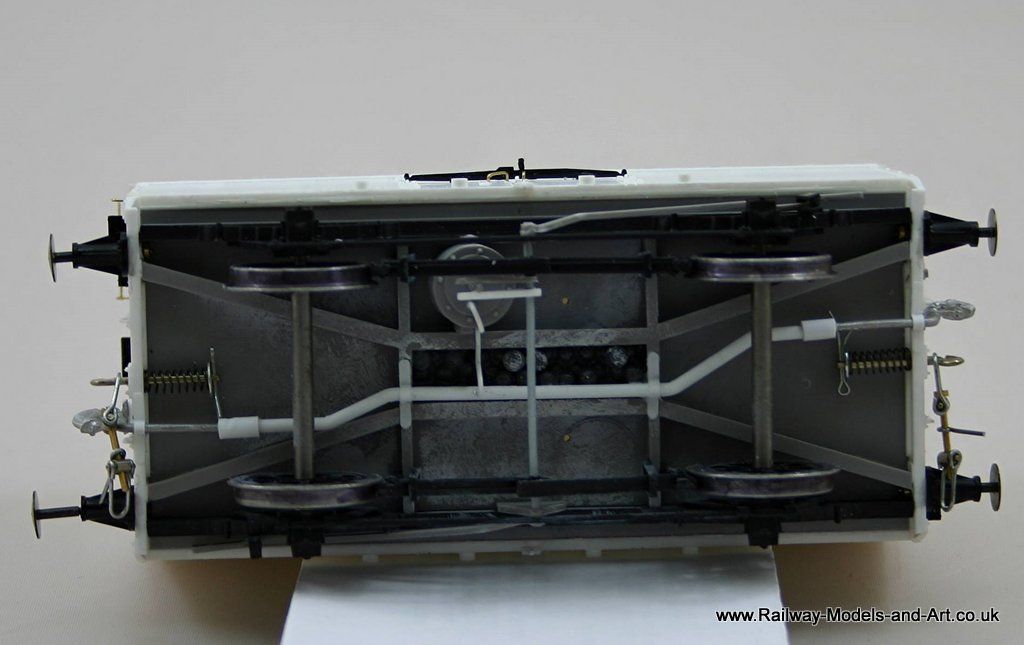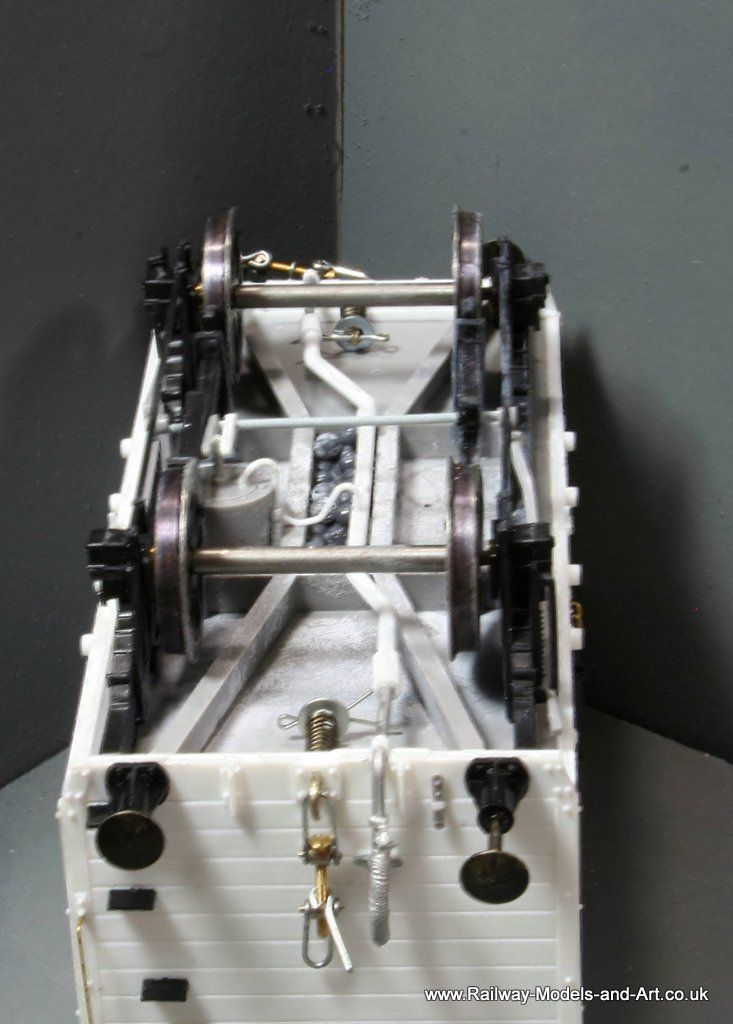 Apart from adding a pair of rather nice fold up etched steps it's ready for the paint shop.


____________________
Regards Rob