Brossard
Member

My photos:
view photos in Gallery
view photos as slides
When I left this project I had done the tender chassis in EM. Trouble is, it was riding about 1mm too high.
Now that I've decided to go back to 00, I revisited the tender.
As I reviewed the problem, it occurred to me that a lot of surgery would be required between the frames to lower the body.
I had one of those blinding moments when I realized that my Brassmasters 3F Easi Chas kit had a fret for MR frames. A couple of minutes to compare the etch to the 00Works frames settled it. While the original frames are accurate and overall not too bad, they do lack rivet detail.
I decided to assemble the etch and here is the result so far: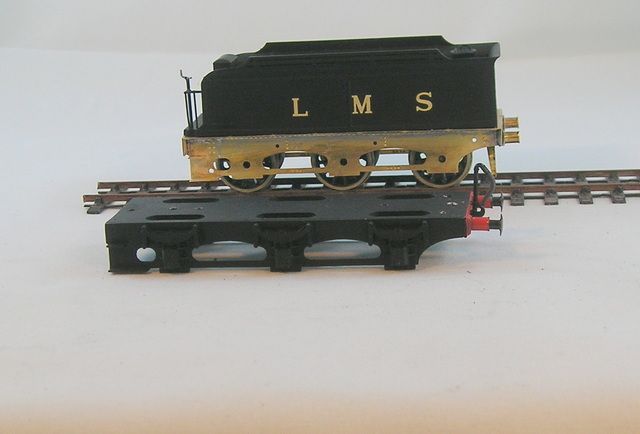 I still have axleboxes to add to the frames.




John




____________________
John