gtmspyder
Full Member

My photos:
view photos in Gallery
view photos as slides
The figures have all been painted using artists acrylics Ed, and there many more in the studio, but they all need a pin up one leg or there backsides.
The station was a very fortuitous buy from Ebay Toto, it just looked small enough for the site, and it was a pleasant surprise. when it arrived through the post, to find two poster views of Scotland, one on each end, it would have been more appropriate if the rail line advertised had been the LMS, but hey ho, it was a good buy, and a lick of paint in Caledonian colours, looked the part.
But, to continue with some other new features on the layout.

On the hill top above Lochearnhead station, a local shepherd starts to gather in his flock with his dog "Milo".


With a fine view of the station.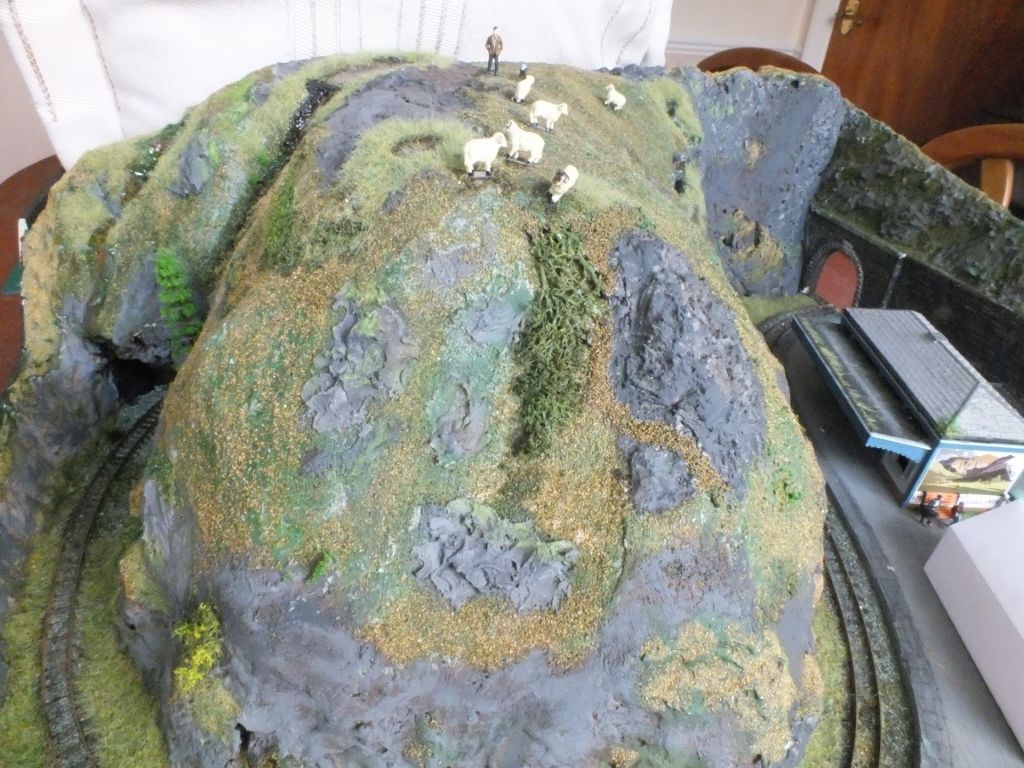 And the surrounding countryside.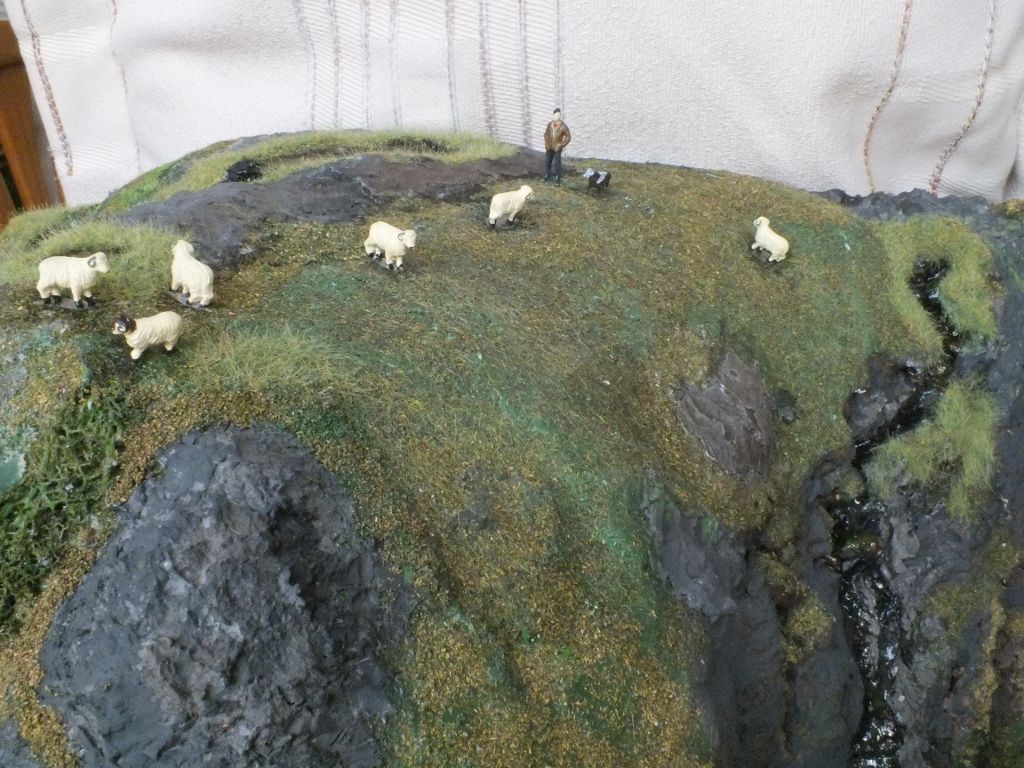 Regards,
BrianT.