Wayne Williams
Member

| | |
| --- | --- |
| Joined: | Mon Oct 15th, 2007 |
| Location: | Hudson, Florida USA |
| Posts: | 2635 |
| Status: | Offline |
My photos:
view photos in Gallery
view photos as slides
I am learning a lot about how to do things in very small sizes. I have made mistakes that, while they seemed to look right while doing them, did not afterwards.

I did not like what I had done with the entrance door's window, so I cut it out and redid it. Is this what I wanted, well not quite, but it's much better than what I had to begin with.

Here is a picture of what I had first done.



And here's is version Two.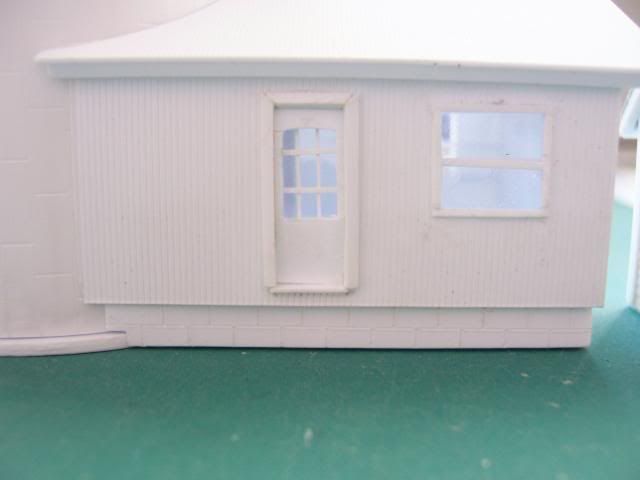 I did not remove the door, just because I think I would have done too much damage to the whole structure in order to get it out. So I just cut out the window. I tried to reshape the windows opening, it helped, but ... well I'm afraid it's the best I can do without major surgery. It is definitely more proportional now, which helps.




The first version was done with the smallest styrene strips I could get my hands on, and no window at all. The second was done with white electrical tape on top of clear plastic. As you can see here, I taped the "window" down to the matt, and marked out the locations of the window mullions. I then cut very narrow slits off the electrical tape, leaving one end still attached. This way I could pick up the cut end with my fingers of one hand and then pick up the entire piece with the other. I then placed the tape over the pencil marks for alignment. Once all four pieces were in place, trim the ends, and this was the result.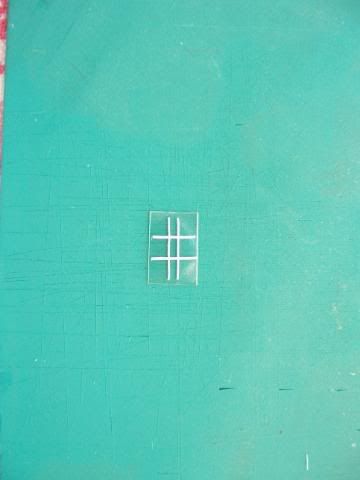 I do feel better about the window, much better in fact than what I had originally. I'm sure I could do better, but I need to do better planning in the beginning on these small details. Live and Learn, that's life!!!

Wayne

PS: Here are the two projects together.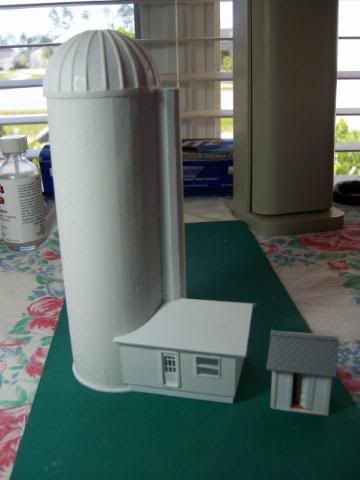 ____________________
My Layout "The South Shore Line":
http://yourmodelrailway.net/view_topic.php?id=509&forum_id=21